There is a myth that began before modern so-called medicine that the
symptoms of a common cold were brought on by cold weather
. So, it was simply stated as, you "
caught a cold
". For example,
b
ecause you went outside with wet hair.
people say this all the time.
Again, that's the myth and
VERY FALSE
. There is
NO EVIDENCE
 ever, that proves the symptoms you know of as "
cold symptoms
" are from
cold weather
. The reason (at least in the United States) we are inundated with ads during autumn/fall and winter season, is due to a
temperature
change where
symptoms are more prominent during drier air.
Flu
and
cold symptoms
DO NOT THRIVE as easy

in

humid weather.
Think of it like this,
water
is used to clean our vehicles, our clothes, our bodies, and to clean the AIR.  When it rains, doesn't the air smell and feel fresher, cleaner? Well, that's what the rain is actually doing, it's purifying the air. Because the water has
OXYGEN
in it, a very essential nutrient for all life.
A toxic cocktail of unnatural chemicals, electronic frequencies, radiation, gases, chemtrails, factory pollution, and many other air pollutants, are blanketing our air, water, and food supply. During
fall & Winter season
when the air is 
drier people drink less water in these two seasons you're therefore dehydrated, additionally there is a decrease in sunlight.
Without an adequate amount of sunlight, we run low on Vitamin D which lowers the immune system. Because sunlight (UV light) and heat produce neccessary white blood cells, charges the body, and electro chemicals processes are optimized.
Ultimately 
if you don't have a strong command of eating, exercising, drinking water, you're going to experience these symptoms. 
There are ELEVEN systems of the body, and they must work in harmony with each other.
Side note: There's a carpet cleaning system called a rainbow that cleans by using water as opposed to just the sucking up  debris. Think about that (profound within itself). 
We shed dead skin cells, hair cells, and other cells everyday of our lives. As we age cells die and some float around in the air.  What will make them float around easier, dry air or moist humid air?  Think of it like this, What happens if you spray dust with a water bottle? It falls straight down, but with no water, it floats till it lands where it lands. If you were to compare this to all the dead cells we shed everyday it be liken to dust.
However, this by no means implies that dead cells from our body becomes a toxic poison, simply providing this layer for comprehension.
Do you even know the in
flu
enza virus is yet another manufactured lab pathogen? This is a man-made dis-ease not occurring randomly within the body but created to infect the body. This was brought on by vaccines directly, which then cause MANY various other levels of issues.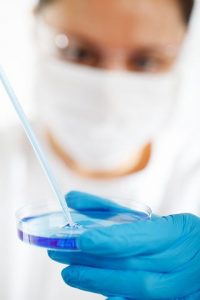 Now I know what MANY are thinking and that is, how can the flu be lab created? Allow me to redirect, let me ask you, what is the flu then? Try to explain it in plain English. Ask yourself where did you get that information you came up with?
Do you believe that one person had symptoms ranging from fever, runny nose, sore throat, muscle pain, headache, coughing, sore throat, fatigue and more went to a health practitioner got blood tested, passed it on to another person who also got blood tested, then somehow it was spread worldwide? Where ultimately all practitioners agreed and said, "this is an influenza"?
Which means…what?
I will tell you. According to sources, there are four types of "Influenza" virus i.e., A, B, C, & D
Influenza A virus (IAV) is sourced from aquatic birds
Influenza B & C virus (IBV- ICV) primarily infect humans
Influenza D virus (IDV) is found in cattle and pigs
Now here are the important pieces to comprehend about these four.
We are eating things that are outside of our natural dietary laws. Doing so leaves us vulnerable to the various processing conditions, which include hormone, and steroid injections, colors, chemicals and dye's that get ingested. 
Some of these are Pork, non-grass feed beef (IDV), hormone injected chicken, duck (IAV), opossum, carp, catfish, rats, rabbit/hare and more.
Instead of telling you the TRUTH about how the body works, you were conditioned to think you need a FLU VACCINE so next year you won't catch "IT", however for those who took the so-called FLU VACCINE you immediately got symptoms, then you were told that's natural because your body is now creating antibodies to prevent future infection.
I've said this before, so I'll say it again. If we already have a built-in immune system that does this naturally, what is the point of taking a vaccine to force your body into protecting itself from something that it didn't have until it was injected. If we have the potential to get infected by something unnatural; which the body will fight at THAT TIME what's the point of a vaccine? 

Why do you think they keep saying get your flu vaccine every year? Because they are conditioning you to think you're protecting yourself, however when you get the injection it's a much worse version of the previous one you received. However, YOU think you're protecting yourself. Suddenly (but more accurately over a period of time) one day you have symptoms of other things, they call A.D.D then it's called A.D.H.D., on to autism, downs syndrome, Parkinson's, dementia, tumors, arthritis, asthma, acid reflux, skin problems, dental issues, sinus problems, ear infections, Alzheimer's, aneurysm, hormone imbalances, brain disorders, and it just keeps going.  So, they label/name these new diseases and make a drug for it. This is VICIOUS CYCLE of deception and money making. Hence, cold and flu season. $$$$$$$$$$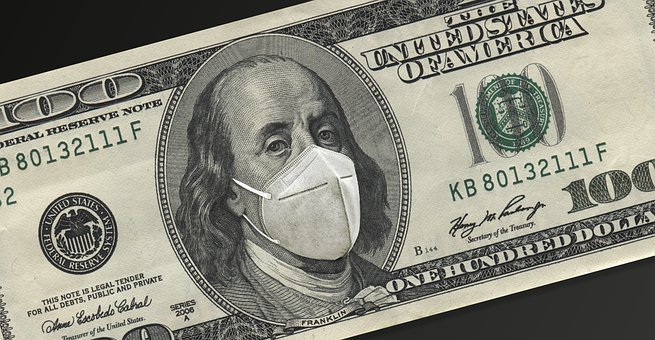 Here's the connection
, person "A" gets a
flu shot
laced with
metals, aborted fetal cells, animal cells, urine, formaldehyde, polysorbate-80, antibiotics, latex, living pathogens (called live viruses),
and much more.
Then person "B" gets a flu shot because they believed that person "A" is sick from the flu NOT FROM THE SHOT then THEY become the next carrier. 
Here's a NUGGET
. Have you also noticed that when you have the "
symptoms of a cold
" you shake and shiver because you actually feel cold? In various previous articles here,
electrolytes
were mentioned.
Electrolytes
again are the body's
water
 balancing
minerals
which supports regulation of body temperature, they also stimulate nerve cells.
When you are NOT electrolyte deficient, your cells stay charged, vibrating, and resonating with a frequency that appropriately sends signals on to other parts of the body, if your electrolytes are low, your cells won't stay charged up and therefore won't communicate effectively.
follow this next piece this is where we truly open your minds comprehension related to the title of this article.
Follow this next piece…
When you are PHYSICALLY COLD you shake, because your body temperature has fallen below 98.6 °F/37 °C (the physical temp for the bodies of mankind). Your body naturally makes you shake to vibrate, which then helps to raise your body temperature. 
I'll explain just a little further,
The difference between hot water, and cold water is the vibrational speed of the water molecules. The slower and least amount of vibration in water, the water is cold. The faster and higher amount of vibration in water the water is hot. Your body (amongst other things) is comprised of water, which regulates body temperature.
Do you know that due to your body having a standardized
"temperature"
that
changes
when people say they are feeling "
a little under the weather
" that it's referring to the weather/climate of your body? Just like the weather/climate of a season, your body has a climate that must be maintained, so you do not "fall" under the weather, i.e., under your body climate.
Do you see how this is directly related to the myth that you caught a COLD due to cold weather, and you're considered "under the weather" when you "have a cold". Get it, Fall/winter colder weather?
I know what you're thinking, "what about a fever at times associated with a high temperature above 98.6°F/37°C "? Great question!
PNAS
(
P

roceedings of the

N

ational

A

cademy of

S

ciences) 

 

In this article, Temperature regulates NF-κB dynamics and function through timing of A20 transcription | PNAS

Researchers correlated inflammation with changes in body temperature by focusing on a protein  known as 'Nuclear Kappa B". Yet another protein called A20 is a MAJOR role player involved in the operation of these mechanisms within.

The above live link is only intended to show and prove the article exists and the study was conducted using very intricate methods. If you don't have some extensive understanding, and education in various course work, that article will be like a foreign language. So I will simply break down the important pieces to relate to this article.

We have a circadian rhythm (biological clock) that is highly important in the "timing" of all the mechanisms of our body. 
We speculate that the association of sleep pattern/circadian rhythms with NF-κB disruption (26), chronic inflammation (27), and cancer prognosis (28) could be due, in part, to altered sleep−wake temperature cycles (e.g., caused by shift work).
The above is simply stating that when the Nuclear Kappa B protein is disrupted inflammation and cellular damage may occur within the body, due to a change in sleep-wake temperature cycles. Which can be brought on by something as seemingly minor as working in the night appopriately called "grave" yard shift for example.
If our body temperature is
below normal
our "Nuclear Kappa B" circadian clock slows down therefore
decreasing the response time to infections and wound
s. When the body temperature is
above normal
, i.e., fever, the clock speeds up which brings on
an increase in healing
.
Fever unbeknowst to most, is a HEALTHY IMMUNE RESPONSE. A Fever is a reaction of our body due to toxins in our bloodstream. Toxins (through the models presented in the above mentioned article) cause a decrease in our natural temperature. The body attempts to retain heat by what we see as a rise in that normal temperature that we call a FEVER.
Pyrogens are substance within the body that is produced by bacteria/toxins which produces the fever. It simply lets us know we are being invaded. As mentioned, the body increases its temperature because the warmer you are the better the body will be at fighting the invaders.
However most people harm themeselves further by taking some prescription or over-the-counter medication attempting to reduce the fever that suppresses the body's natural mechanisms of fighting off the toxin.
The
natural detoxification
process is performed by
kidneys
and the
liver.
When the body is removing certain
bacteria
from the along with the associated release of
endotoxins
 FASTER than the natural detoxification process that occur in the
kidneys
and
liver
, it is manifested as
FEVER, CHILLS, HEADACHE, MUSCLE PAIN, EVEN SKIN RASHES/INFLAMMATION. 
This is why
EXERCISE is very key
, when we sweat during exercise we naturally
raise our body temperature
, we also
sweat which removes many of the toxins
we come in contact with daily, not to exclude
improved blood circulation,
and many other functions.
AN ADDITIONAL TIE IN
Let's talk briefly talk about COPPER. Copper deficiency causes malformed, damaged DNA/proteins, and is responsible for
virtually
EVERY "disease" and symptom manifesting presently therefore accelerating age and death.
Mankind is slowly being poisoned and many are suffering due to copper deficiency. I have a major breakdown of blood type coming soon enough, but for now I will say blood type is nothing more than the degree of copper deficiency.
All the food manufacturing processes, and conditions previously mentioned now contain copper antagonists, blood thinners, alkaline chemical, and copper binders, so that any copper that may have been present is negated. They have been depriving and depleting us of this most important nutrient which must be acquired through the diet.
We were born copper deficient, not because we were created with "genetic defects". We have been slowly poisoned over generations with copper depleting poisons.
There are thousands of these
ingredients
in everything we consume and put on our skin. Every item has combination of copper depleting poison. Even some supplements are loaded with these poisons. Some are stacked with vitamins, and some vitamins deplete copper.
Some of the Genetically Modified (GM) crops have modified by changing an acidic protein to an alkaline protein by inserting additional alkaline amino acids into the
sequence,
thereby negating any copper that was contained in the crop.
GM food's true purpose is to deplete us of copper, and to do further genetic DNA damage to the body structures, tissues, and blood. "Mad Cow' disease is from copper deficiency. Foods's rich in sulfur bind with copper and pulls it out of the body.
Injections called vaccines

are loaded with toxins that deplete copper from the body

, specifically targeting THE LIVER

where the greatest percentage (~10%) of the body's copper is stored.
When the blood is of normal viscosity with optimal blood flow, the blood is able to rid the body of toxic metals, chemicals, and any overload of other minerals, thereby retaining and balancing out the nutrient minerals.
Sufficient copper levels are extremely important in the formation and/or activity of numerous of enzymes involved in the formation of:
Bone

and connective tissue

Immune system

Cardiovascular and heart
Brain

Liver

Blood vessels
pigmentation
Collagen elastin and more.
White blood cells
 are the bodies germ fighters. Check this, WBC"s (white blood cells) are developed in your 
bone
marrow. What is always synonymous with bone? You got it! Vitamin D, and COPPER, and what does vitamin D support? You're right again
Calcium!
Here's another nugget. Vitamin C also helps in maintenance of cartilage, bones and teeth, and has a direct effect on aiding in the immune system.
Pay VERY CLOSE ATTENTION.
Disrupted sleep, pharmaceutical statin drugs, poor nutrition/nutrient deficiencies, GM (Genetically Modified) foods, and lack of exercise, dehydration all leave the body vulnerable to a decrease in body temperature. This makes for the perfect breeding ground for dis-ease. 
When a doctor says you have a genetic disposition for cancer, diabetes, or the many others. You should stay away because here's the truth
"You don't inherit disease; you inherit bad habits that become dis-ease".

~Bryce Brandon
When your body has been invaded, nutrient deficiencies  along with imbalances of the MANY and various nutrients i.e., Vitamins, minerals, amino acids, healthy fats, oxygen, along with certain levels of carbon and hydrogen sourced correctly. Your natural temperature is disrupted and begins to run COLD, All of these categories support the affective communication and balanced health of the body.
So, did you "catch" a cold due to cold weather, or is the weather (climate) of your body actually running COLDER than it should be, which is alerting you with symptoms indicating something else is wrong with your nutrient levels, which allowed something in? In either case now you know…
Why a Cold is called a Cold
The above is just a basic level of helping you comprehend how the body does things it's supposed to do even when it's fighting off foreign invaders. It feels very uncomfortable at times, but it's called a HEALING CRISES. You are healing but it's a crisis that you're going through.
"Sometimes to get through it, you have to go through it".

~Bryce Brandon~
As you can see you don't have to do everything for the health of the body, you just have to maintain it with nutrients. The body already knows what to do, it's a system pre – designed and perpetual from birth to adulthood on to child till the end of time. 
I hope this helps many who have the opportunity to read it, and I encourage you to share it.
Comments welcome
Subscribe for future content
Sleep well, Eat well, Train well
Yours in good health