This won't take long. Yet this will undoubtedly ruffle some feathers. However, as a disclaimer that is not the intent. The intent is to expose something and call it what it is.
I go forth boldly at this moment without fear to say these things. The reason I say this is because, I've noticed that a certain type of people enjoy, and boldly take the bag (get paid) to do something whatever the outcome; Whether that is telling lies, spreading lies without reproach (shame, disgrace) to do harm to others, etc. 
Therefore, I ask myself; "why wouldn't I tell the truth boldly in the same likeness"?
In battles and wars, there are sides.  One side against the other. In this conversation, one side tells the TRUTH, the other tells LIES. In a hierarchical system, there are those that conform to and follow one or the other whichever is most convincing.
Many people are simple and gullible therefore they follow whatever narrative of anyone they perceive as more powerful, knowledgeable, and educated than they are.
Just some facts:
The faction that deploys an army of lies are very convincing, and have MANY under their "spell"; but the lies are still lies, the people just believe it.
The truth must also be compelling for those on its side, to unwaveringly believe it over the side that lies, yet even though many believe the truth the fact remains, not everyone does because lies are very "enchanting".
How do you determine what side you stand with?
We have two factions, Lies-VS-Truth
When we decide which side of anything we stand with, let's say we choose, based on a combination, of our instinct, knowledge, education, information. Also paper trailing facts to the origins, and more. That's what I'll use here.
The word sorcerer probably "conjures" up a mental image. Sorcerers practice sorcery, right?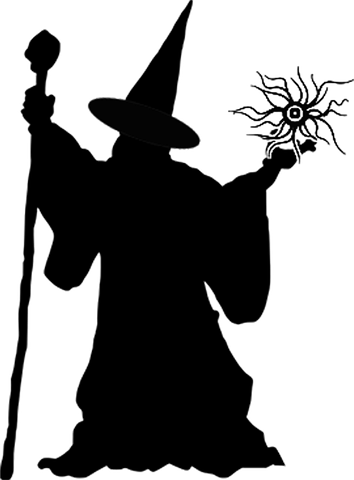 Already you may notice a theme building with certain target words, like spell, enchanting, conjure, sorcery.
Let's talk about it.
Take a moment to absorb the words in this definition below from its origin.
H3784 denotes original Hebrew כָּשַׁף – kâshaph – kaw-shaf – Witch a primitive root; properly to whisper a spell, that is, to inchant or practise magic: – sorcerer, (use) witch (-craft).
A sorcerer is a witch, hence one who practices magic.
Witch was our transition; or should I say the word "witch" is our transition or whichever you prefer.
Witches are typically known to be female but never known to be magicians, but they are identified by THAT art or skill i.e., magic.
Warlocks are males not typically known to be witches but they are also identified by the same magic skill but it's called sorcery.
Magicians blur this a bit because this can be male or female. It's blurry because they are at times called illusionists. But the source of their illusions are from the magic arts practiced by witches and warlocks.
Witchcraft (female) sorcery (male).
Both are simply witches, which is why they can also be called, or known as magicians. Think of it like a class, title, and degree.
Category: Male – Female
Classification: Witch (Female) – Warlock (Male witch)
Title: Sorcerer – Sorceress
Degree: Sorcery – Magician- Witchcraft
Keep in mind this is not a message about witches directly, but as stated in the beginning I'm going to call something out into the open about their arts, known as witchcraft/magic.
For those who do NOT know this, the origin of the word pharmacy comes from the Greek language.
G5332 denotes original Greek; φαρμακεύς – pharmakeus – far-mak-yoos – Pharmacy: From φάρμακον pharmakon (a drug, that is, spell giving potion); a druggist ("pharmacist") or poisoner, that is, (by extension) a magician: – sorcerer, sorcery, witchcraft.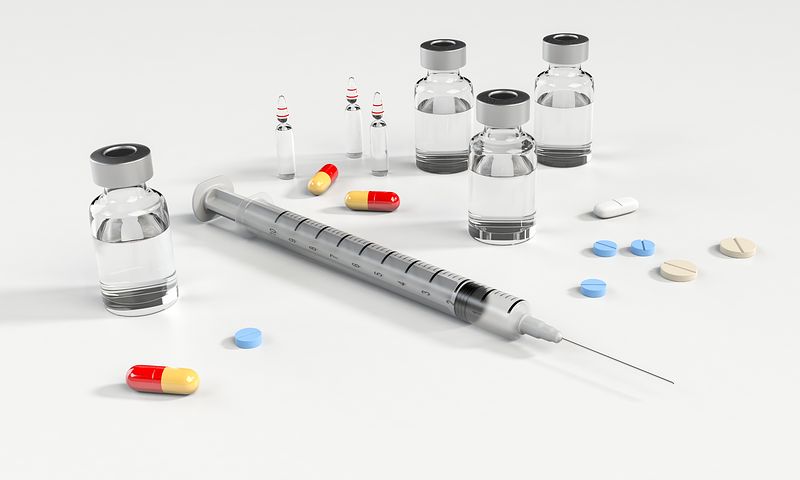 As before mentioned, the common denominator of various degrees in the arts of witchcraft/sorcery is magic. Fascinating right? Maybe or maybe not.
But why is pharmacy from its origin known as the same thing?
Whether you understand the transition from natural medicine (food) to the tsunami of pharmaceutical drugs or not; you should (believe it or not) at least know that the slow and steady disappearance of untainted, natural food for proper health; into the onslaught of unnatural, tainted GMO (genetically modified Organism) foods, engineered sickness, and disease was intentional by those who control the pharmaceutical industry.
All put in motion long ago, by the implementation of not just pharmaceutical concocted statin drugs, but also the hybridization of pharmacology, technology, with biology giving us as a worldwide society a progressive, steady, imminent destruction and unfortunately, we've seen it.
With that being said, since we have so-called medical, and health "authorities" put in positions to make decisions, protocols, mandates, laws on behalf of everyone. As you travel FAR up the food chain, let's ask what is the origin of the science THEY are shaping your life around?
But don't bother because I am going to tell you in this article who THEY are and what IT is.
Many people have heard a lot of science terms, medical jargon, and health information thrown around, all while still being left confused by it all.
It's no wonder why, as it has been extremely blurred. Let's put some mental eyeglasses on, with some normal English to clear this up a bit.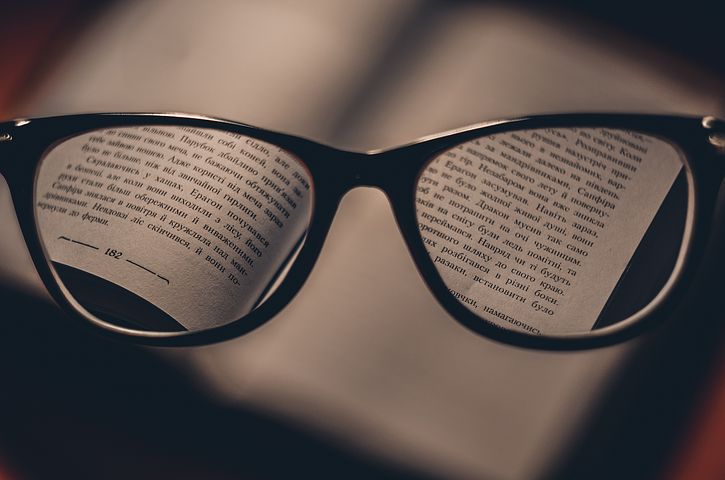 Lie-VS-Truth remember?
You've heard the term MAD SCIENTIST right? Of course, this doesn't mean angry scientists, it means "wicked" scientists.
We mentioned classification, title, and degrees previously above. Since Science is the prefix of scientist; Let's break that down.
H3045 denoting from original hebrew; מַדַּע מַדָּע maddâ' – madda Science: intelligence or consciousness: – knowledge, science, thought.
G1097 denoting from original Greek; γνῶσις gnōsis -gno'-sis Science: knowing (the act), that is, (by implication) knowledge: – knowledge, science.
As noted from the origin of both Hebrew and Greek which predates English; whether GOOD or BAD, Science simply means "knowledge". Therefore, once again we ask, what KIND of science are some of these global, incorrectly called medical, and health "knowledgist" partaking in?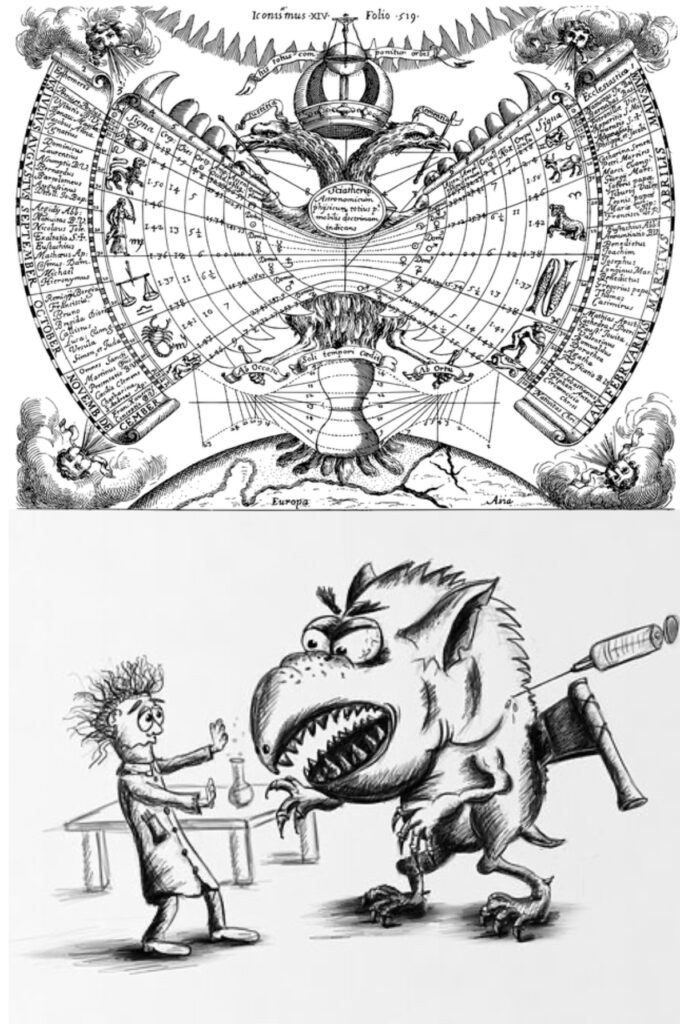 Correct, MAD science! Once again "wicked" science.
Let me give you just ONE example of how this word (scientist) is thrown around to make those with degrees in health or medical fields out to be ones whom every word should be the most trusted and undebatable TRUTH.
Here's the acronym of ONE of the hundreds of real degrees i.e., MSA. This means Master of Science in Accountancy or Master of the "knowledge" in Accountancy. The person with this degree is knowledgeable in accountancy per the curriculum of the institution received. That's all science means-Knowledge (I reiterate).
Do you see how the word science is so ambiguous and always meant to appear benevolent, and founded in data that is supposedly always true since it was uttered by people called scientists who are touted as always smarter than you or me?
It doesn't matter if you see, MD, Ph.D., MS, DSN, and especially PharmD, or any lab "scientist" from a pharmaceutical conglomerate with fancy letters. If they tell you masks are safe and should be worn all day, because it will stop the spread of viruses, or there is a shot they are calling a vaccine, and it's safe, furthermore; they have developed this and promote it anyway, this person is actually what is known as a…
"Witch Doctor"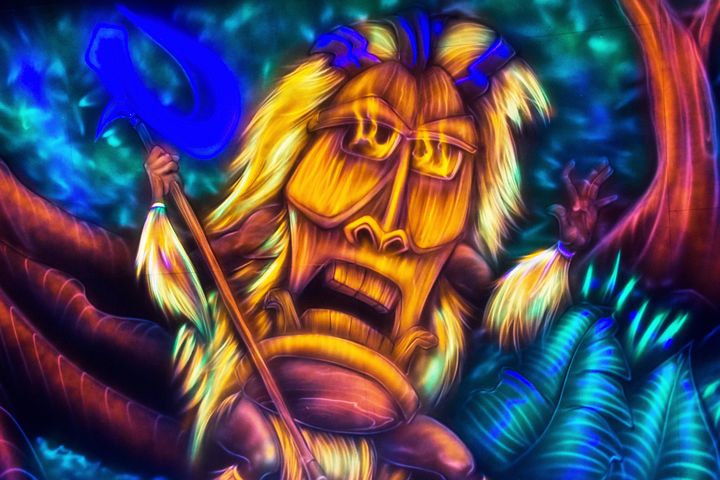 Take a look at how the Cambridge dictionary defines "witch doctor" below. Then look at how it describes those who do magic below it, all while not forgetting what pharmacy means.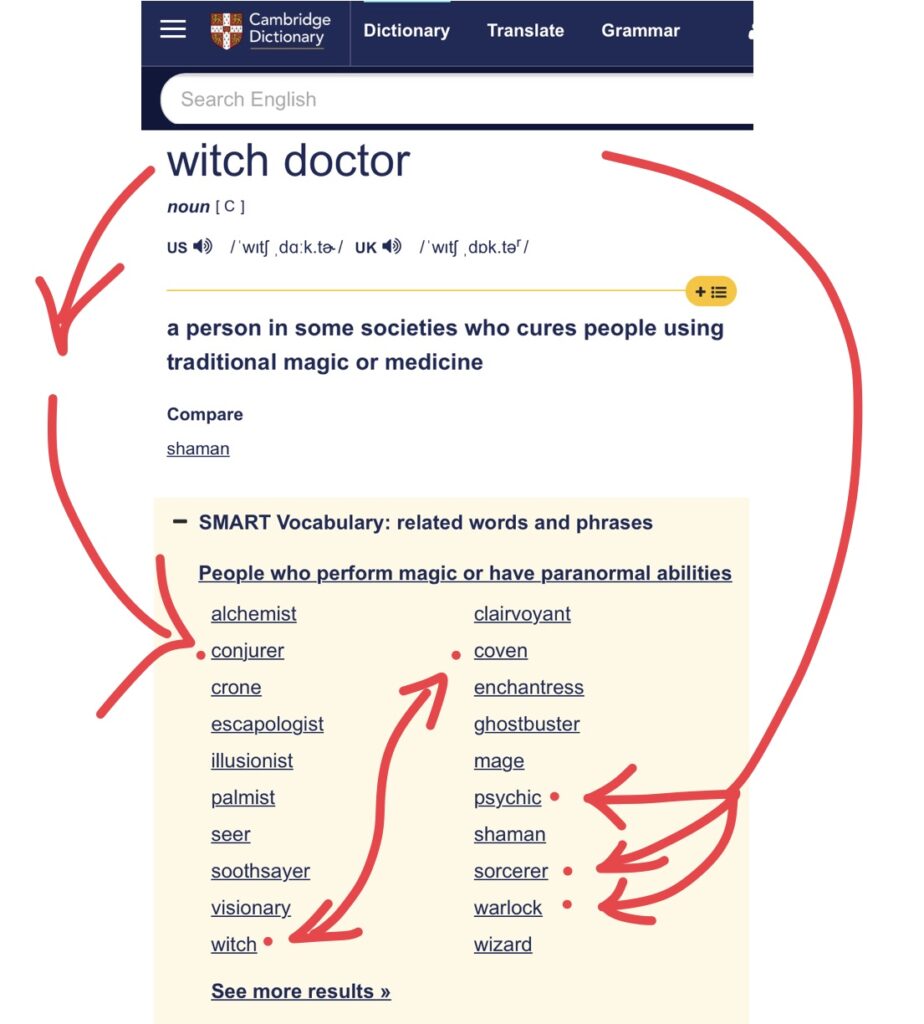 No not the weird-looking voodoo style that use to be known to operate predominately in what THEY call primitive societies as you see in the colorful picture above. Keep in mind no matter how you dress it, it's wicked in nature. Be it known that the everyday looking person in the white lab coat, or scrubs; the so-called experts, and scientists in the media, and even the ones you don't see behind the scenes. Those who dive into any form mentioned above, including some others not mentioned ARE, "witch doctors". This DOES INCLUDE those who are lying to the world about how viruses work, creating stories about pandemics, we are talking about those in their false sense of power who are manipulating the world.
Traditional healing is NOT this way, TRUE healing and health also has an origin, it's NUTRITION. Did you catch that "healing" and "health" are variants of the same word, the world heal is within HEALTH? For internal physical health, you must follow a nutritional protocol, which does NOT involve, foreign, artificial, unnatural chemicals being introduced into your body.
I would like to say, the everyday pharmaceutical rep or person employed in their profession to sell to clinics and doctors, even those working in labs are NOT who is being referred to as witch doctors. Most of these people had the right intentions to earn a respectable degree, to secure a position doing what they believe was good. For that matter, many health professionals in many fields are simply ignorant to the medical system, as a whole that they are indoctrinated in by way of their degrees.
All the same, healing is NOT related to pharmaceuticals or the art of pharmacology that wasn't their intent, the intent was/is more dysfunction; these are magic tricks, or MAgic TRIX, meaning part of the MATRIX which means the "womb" in other words (for them) it's where they birth their lies and deception. They took the word matrix and made it a movie, but they had to include all the clues in the movie. Take 3 minutes, watch this particular clip before you continue reading, just hit play below. Now, we've all seen this, but indulge for a moment to make the connection.
H7355; Denotes original Hebrew; רֶחֶם – rechem – rekh'-em the womb matrix, womb.
A line from the film before that clip says: "Right now I can imagine you're feeling a bit like Alice; tumbling down the rabbit hole".
Morpheus was referring to the white rabbit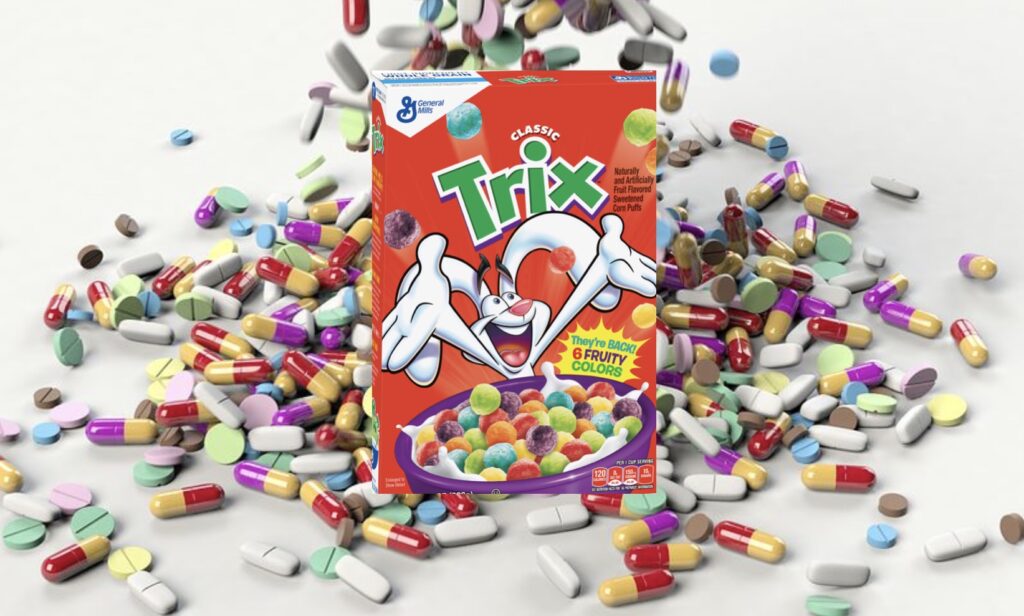 Anyway back to the subject.
There is this other particular word however that this whole article is really about, this word is vaccine, which leads to the true call-out mentioned from the beginning. Witch doctor was just the prelude and the tie-in.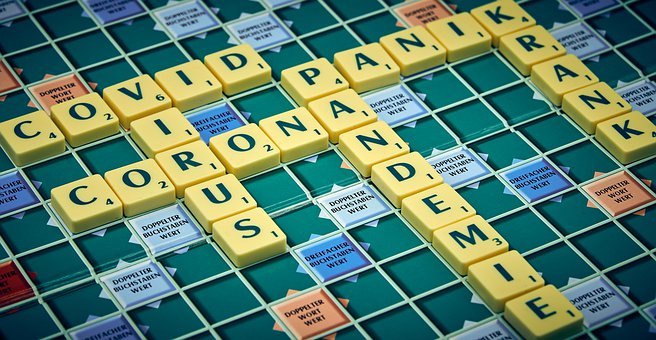 This word vaccine, that is currently synonymous with coronavirus, covid-19, SarsCov-2, and every other "deceptive mutation of the word" is precisely what was previously mentioned, i.e., a high-level magic trick, put in place by sorcerers (magicians) and what has been created and touted as a vaccine, is GROSSLY mis-termed.
The "shot" AND the so-called "test" that supposedly over two 23 million people have taken part in, is a sorcery science-based experiment, in clearer terms, It's a spell cast by those skilled in witchcraft
Witch doctors, Witches, warlocks, and magicians (all the same) practice magic/witchcraft
If you do NOT believe it, I'll help you.
One of the skill sets of magic arts is deception. In all magic tricks, the audience is being deceived, yet it's enchanting, it's "magical" because it defies YOUR comprehension right?
"The science (knowledge)…
of magic (witchcraft)…
is deception".
"The science of magic is deception"
The precise science/knowledge/art being practiced on the world is the science of deception powered by witchcraft.
The following is what a vaccine actually is. When a pathogen from whatever or however, is identified a sample of the pathogen is weakened or killed so that it is rendered harmless, (to no harmful effect). After being thoroughly, and rigorously studied.
It is then introduced to a host for the natural built-in immune response (now that it's known to exist) to attack it; build an antibody (counteraction team) against it, store the antibodies (keep the team in permanent service ready to deploy) indefinitely, in the event the same pathogen somehow invades the same host. In such an event, the immune response will kick in, search its files (find that special team) that remembers the invading pathogen, and destroy it.
The key to a TRUE vaccine, is that it is weakened or/and a killed version, for the sake of building a team against a live version in a potential future invasion.
HOWEVER! Even a true vaccine that is supposed to work in that way, is STILL EXTREMELY toxic. We DO NOT NEED TO INJECT or get injected with vaccines AT ALL. All vaccines are contaminated and toxic. I wanted to make it clear what a vaccine is supposed to be, and what this current virus that IS in the shot actually is, and how they differ.
But here's the point, the finale, and the true call-out as mentioned in the very beginning.
WHAT
IT IS

and

IS NOT

:
IS NOT medical based.
IS NOT a therapy.
IS NOT a vaccine.
IS: An injection, jab, a shot, a prick.
IS: Deceptively disguised as a vaccine.
IS: A sequence of an operating system being installed. Beginning with the "test" or "beta test" then, onto the first shot, installment 1.1 the second shot, installment 1.2 and so on.
Therefore It

truly

…
IS:
"THE WITCHES BREW"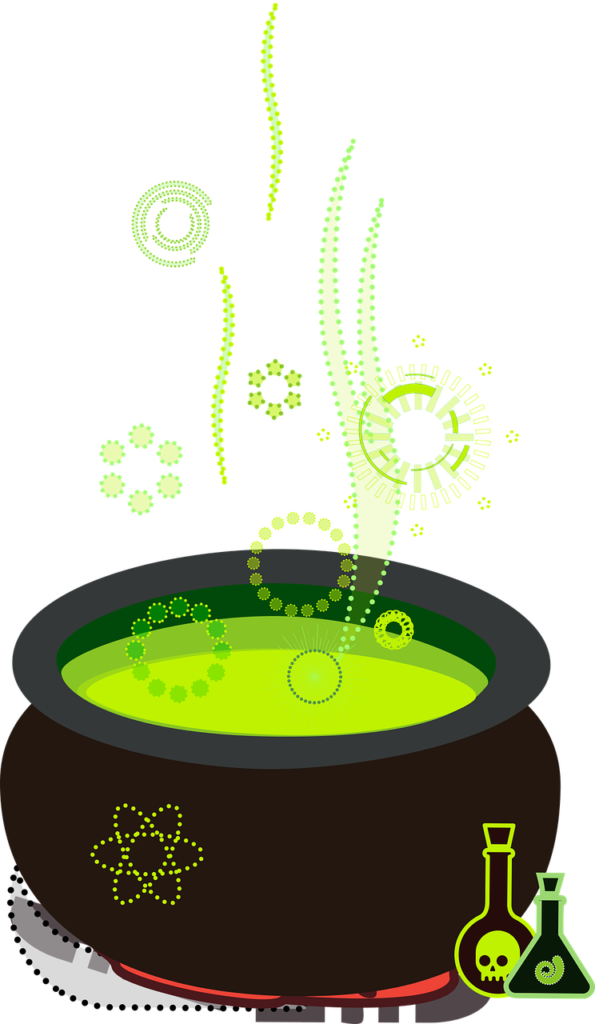 Take notice to how THIS is termed by common platforms and institutions.
Free dictionary.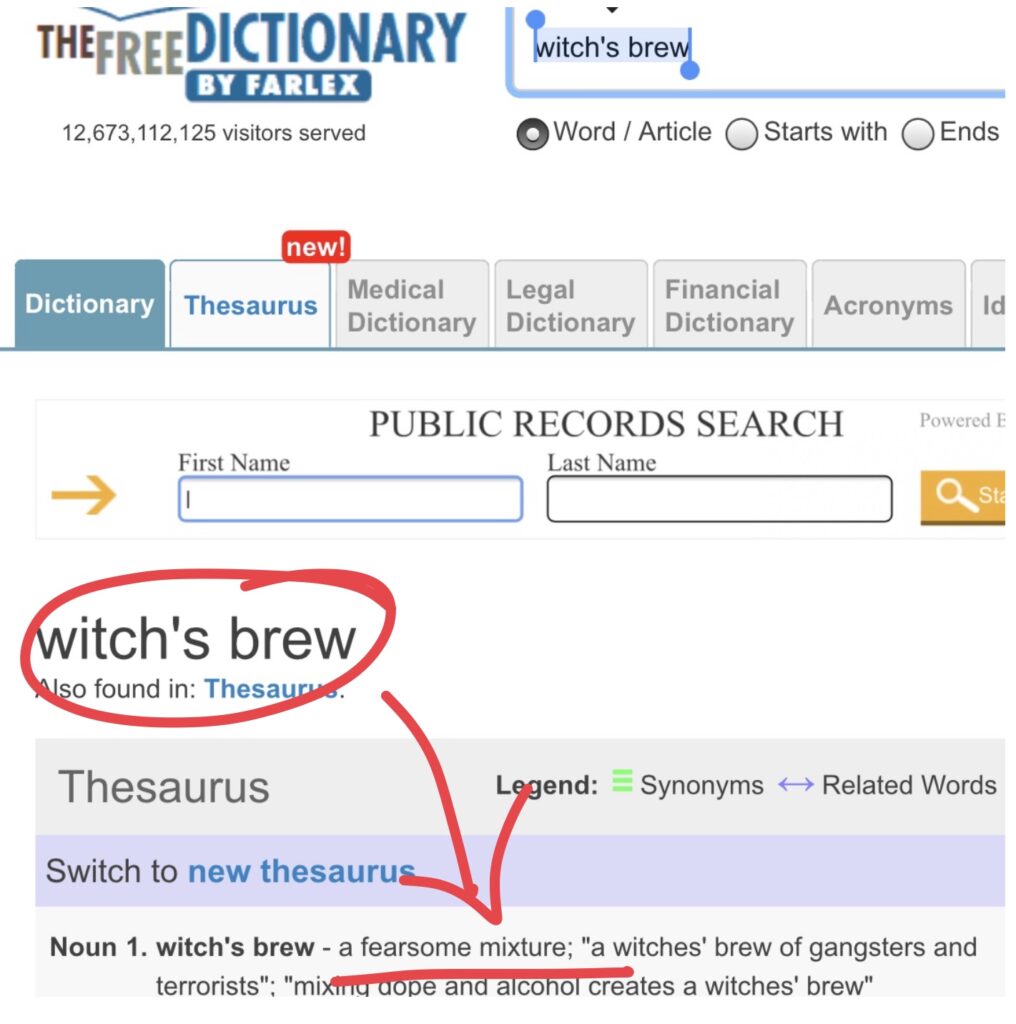 How about Webster's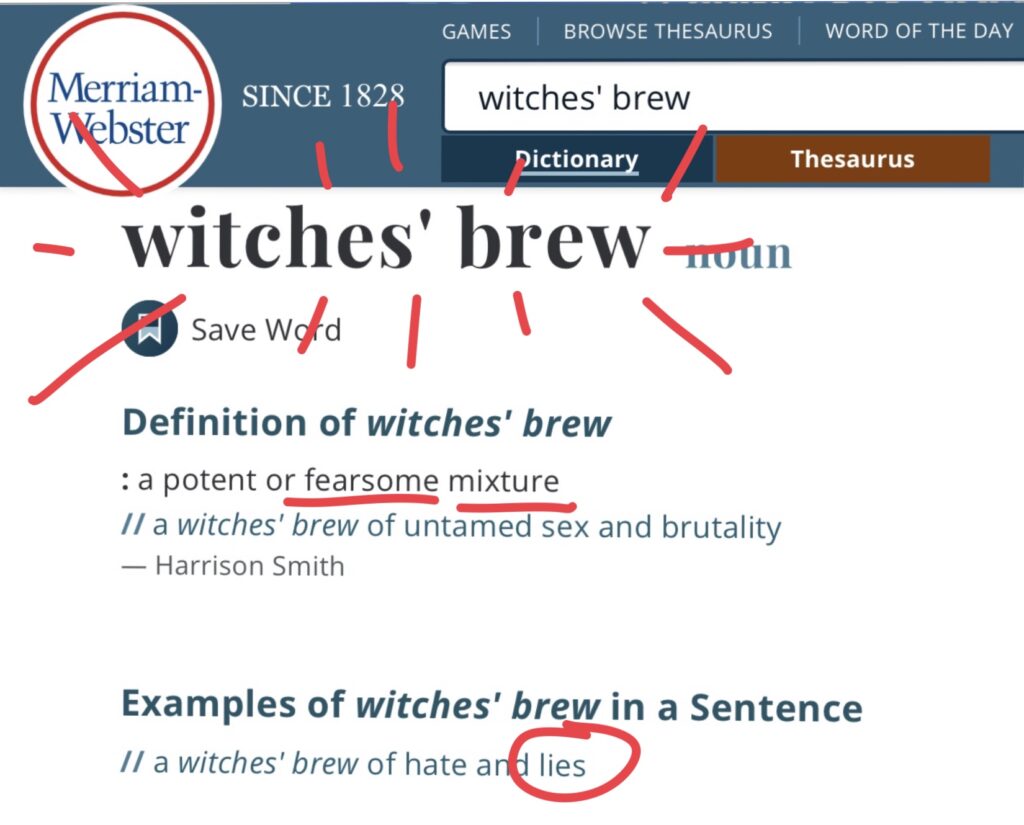 What about Dictionary.com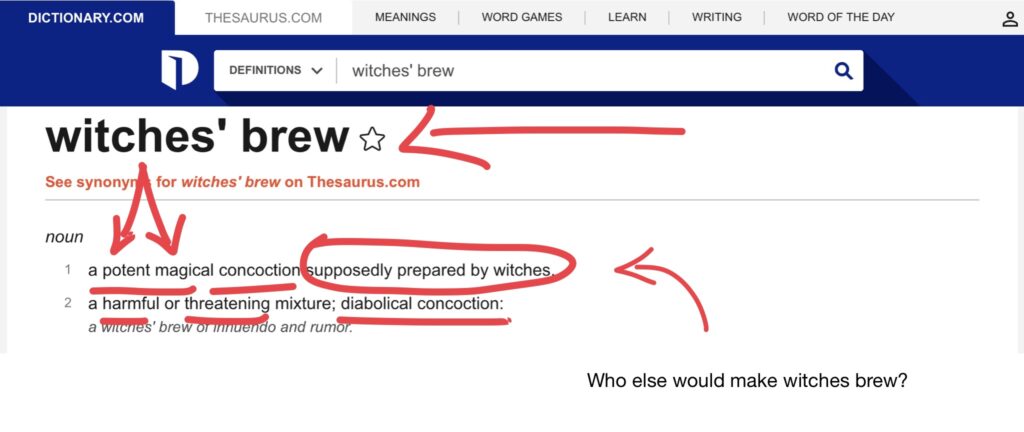 See how Cambridge defines it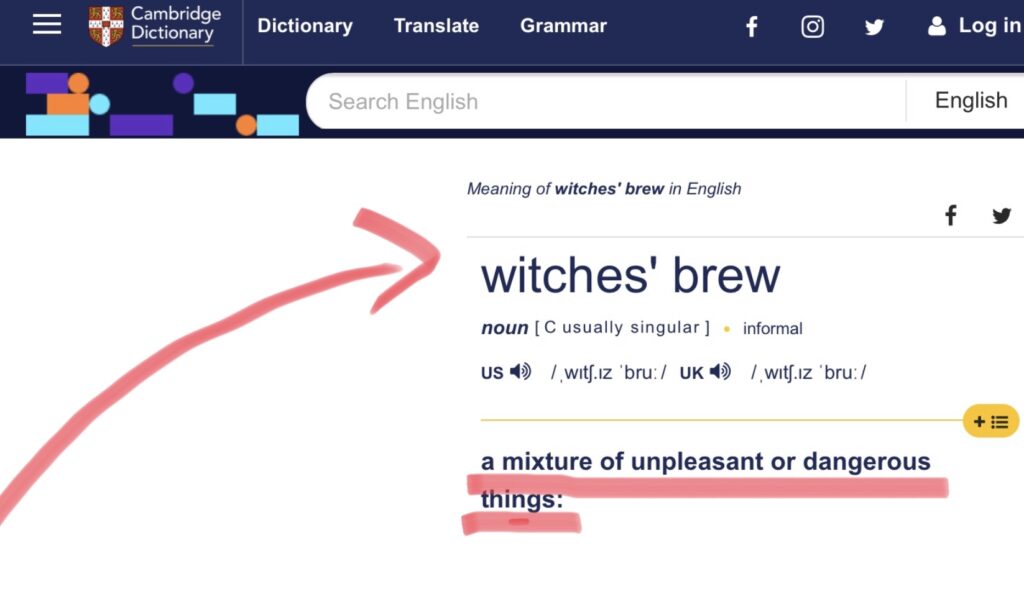 If you still haven't gotten it, this ultimately IS:
A dangerous–threatening–harmful–fearsome–unpleasant–potent–concocted mixture by those who are skilled and knowledgeable in the magical arts of sorcery, and witchcraft, which is the art of deception
So to be clear, the swab, AND the injection IS the virus! It is NOT an inoculation to prevent you from catching a virus, it's being given to you, all you have to do is say you believe the lie, so you can then be a host to their XPP operating system (eXperimental Pharmaceutical Procedure) the Witch doctors spell, the Witches Brew.
Once enough people become a host or an "infectant" meaning have it, that will be what they will use as proof to say it always existed. In the meantime, while most people are waiting for the world to "go back to normal" THAT world is over, the infrastructure for their new system A.k.A. NEW WORLD ORDER, is being put in place, THAT place is INSIDE YOU. So remember coronavirus, covid 19, SarsCov2 is a hoax!!!
Clearly that's enough to see this describes perfectly what we are dealing with more so than deceptively calling it a vaccine, but again that's magic for you.
Perhaps you will no longer wonder anymore why they call this particular witches brew "CORONA"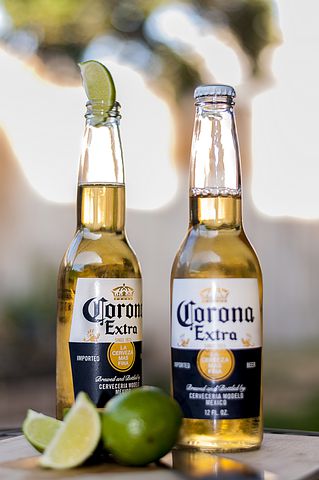 The source of sorcery like everything else has an origin. Hopefully, this will perhaps help you choose which side to stand on, which health professionals to listen to, and witch doctors to not listen. Whichever you choose make sure you know which one you're actually choosing, or better yet, which, witch, is which.
Rev 21:8 But the fearful, and unbelieving, and the abominable, and murderers, and whoremongers, and sorcerers, and idolaters, and all liars, shall have their part in the lake which burneth with fire and brimstone: which is the second death.
Yours in good health