If you're at WAR, with only ten warriors on your side, and you want to kill/destroy an enemy who has millions on their side what do you do?
Will ten warriors with one gun a piece be effective? Or would you shoot at some, set a trap for some others, poison their water, poison their food, their air, study them and find their weaknesses perhaps they can be manipulated into destroying themselves. You might plant Trojan horses to infiltrate them destroying them from the inside out. Perhaps you would appeal to their senses, so they may become vulnerable and be caught off guard, you might even plant surveillance within their side to see what they are planning against YOU, or who are the strongest ones to attack first. How about studying their physical traits and seeing how to physically weaken them? Maybe even introduce ways to prevent them from procreating, and developing to their full potential.
You would do everything you could in order to take out this enemy of millions. Because using only one method just wouldn't get the job done.
Why would anyone want to do such a thing? What's the point of harming people for no "apparent" reason.
Apparent to who? If there is someone who doesn't like you, it's very apparent to them why they don't like you. You don't have to know they don't like you, nor why they don't, but it's still apparent (to them) they just don't like you and make efforts to make your life so miserable because it appears to make them feel better or their life better.
WE ARE AT WAR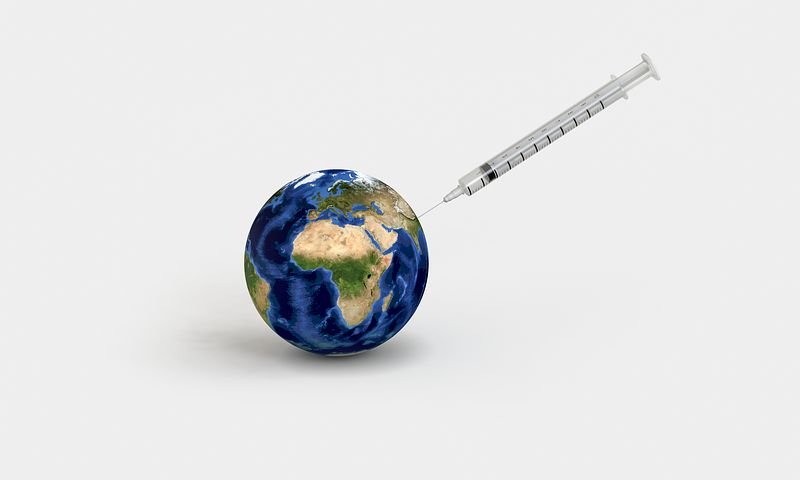 What is a vaccine?
We'll focus only on vaccines related to the physical body since a vaccine can actually also refer to a computer virus.
In professional speak:
In a general sense, the modified virus of any specific disease is introduced into the body by inoculation, with a view to prevent or mitigate a threatened attack of that disease or to confer immunity against subsequent attacks.
So again what is a vaccine?
In everyday speak:
It's supposedly a weakened version of A disease injected into the body, to stimulate the production of antibodies to prevent the same disease.
Ask yourself…better yet ask a physician…someone who gets, or anyone who administers vaccines; does that actually make sense? If you don't have a disease, a vaccine will give you a small dose of a disease, so that you don't get the disease. WHAT?????
So I ask again DOES THAT MAKE SENSE? It seems now you suddenly have the virus that was promoted to be the one to prevent.
Your body is now fighting something foreign so that it can build up a stronger force to fight what it DIDN'T have. WHAT – WHAT – WHAT?????
Listen no matter how far this is broken down, THIS IS PRECISELY WHAT IS KNOWN AS QUACKERY.
But clever and tricky wording and some small truth mixed with a LOT of lies, churned with some clever marketing has the world thinking vaccines are safe.
Where did a particular disease come from?
Everything has an origin, EVERYTHING.
(MORE QUESTIONS)-Ask yourself or someone this question:
Where did any disease come from?
Don't ask an allopathic doctor, because either THEY DON'T KNOW the answer, or THEY DO KNOW the answer, but they will not tell YOU.
As mentioned in the article (LINK)👉🏽 "The MASK-erade" we are made of TRILLIONS of cells. These cells all need to be fed. Just as we eat solid foods, cells need food but at a microscopic level.
If the cells are NOT given proper NATURAL nutrients, they will become damaged, mutate, even die. You may find details to that on many of the articles on this blog, e.g., Nutrition edition, mental health, hormones, and nutrition, Where did vitamins come from? Etc.
When any of these situations occur we call this disease. It is a DIS-EASE. This has been said before, but we can't hear it enough. If you are DIS-eased, how did it i.e., the DIS-connect occur?
Something was introduced into the environment that caused a disconnect, and the body is hard-wired to fight it naturally. But the body needs natural nutrients to help it do what it already has written in the programming to do.
However, if something is introduced into the environment that is unnatural, it becomes the proverbial MONKEY WRENCH in the program.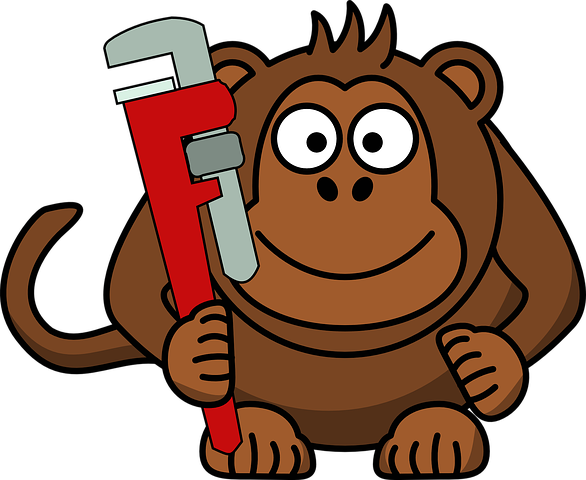 The whole system gets twisted and begins getting confused due to a set of chaotic instructions that have no order and incite further chaos.
Think of it like putting 20 gallons of orange juice in your gas tank, 5 quarts of bleach in your oil reservoir, maple syrup in your antifreeze reservoir, 2 gallons of melted cheese in your radiator, and two bottles of wine mixed with petroleum in your windshield wiper fluid tank.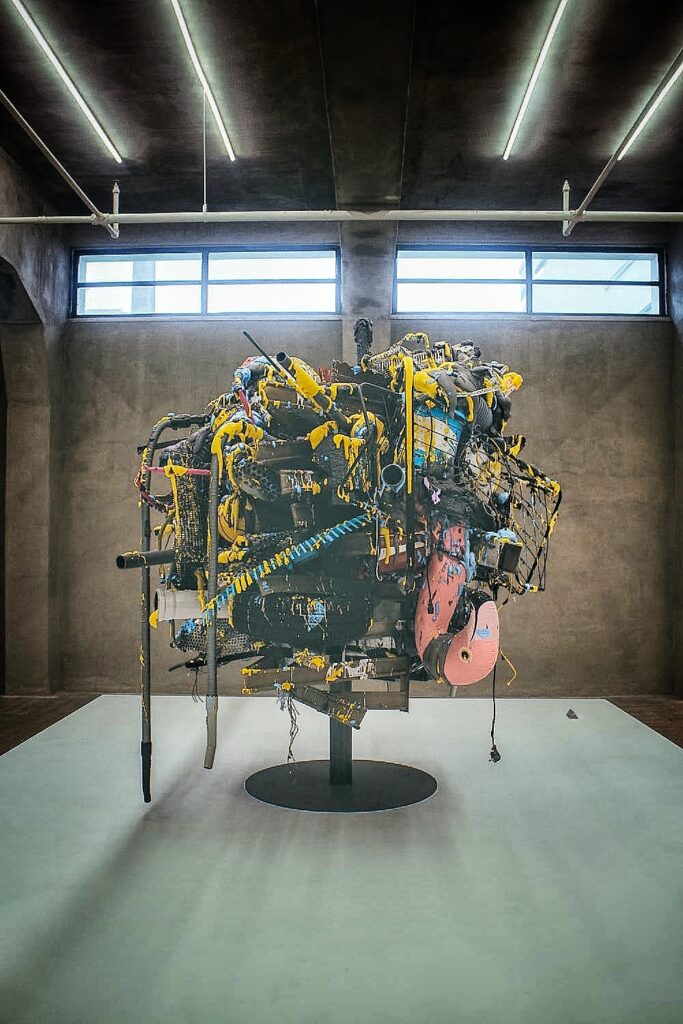 This is absolute disorder and chaos! That vehicle is about to experience an imminent absolute breakdown and the repair is going to be extensive or a total loss.
That is the exact equivalent of what a vaccine does to a physical body
This means, that before a DIS-EASE occurred it had to have been a result of cellular damage, also resulting from a mutation and death due to something accidentally yet naturally invading the body, OR something being implanted, and introduced on purpose, unnatural to the body OR the body is insufficient, or deficient in necessary nutrients; meaning something left out OF the body, or not given the ample supply.
If you DO NOT believe anything you just read, I suggest you take a seat and clear your mind, and isolate yourself from all distractions for the remainder of this article.
What you are about to read is an actual pdf. document transcribed word for word that was secretly taken, and leaked directly from the Rockefeller foundation.org website. (This document has since been removed).
---
Rockefeller lockstep 2010
Hypothesize a simulated global outbreak
Required steps
Viral phases
Over all time line
And expected outcomes
• Create a very contagious but super low mortality rate virus to fit the needed plan. Using SARS, HIV, Hybrid Research Strain created at Fort Dietrich Class 4 lab from 2008 to 2013 as part of a research project to find out why coronaviruses spread like wildfire in bats but have an extremely hard time infecting humans. To counteract that, they added 4 HIV inserts into the virus. The missing key to infect the human is the Ace-2-Receptor. 
• Create a weaponized version of the virus with a much higher mortality rate as a backup plan. Ready to be released in Phase 3, but only if needed. SARS, HIV, MERS, Weaponized hybrid Strain created at Fort Dietrich Class 4 lab in 2015.
• Transport the Research Strain to different Class 4 lab, the National Microbiology Lab in Winnipeg Canada, and have it "stolen and smuggled out by China", Xi Jang Lee, on purpose and taken to China's only Class 4 lab which is Wuhan Institute of Virology in Wuhan China. For added plausible deniability and to help cement the wanted backup public script as something to fall back on if needed. The primary script being its natural. Backup script being that China created it and released it by accident.
 • Fund all the talking heads: Fauci, Birx, Tedros and agencies, World Health Organization, NIAID, the CDC, and also the UN, that would be involved with pandemic response prior to the planned release of the Research Strain to control the wanted script throughout the operation.
• Create and fund the vaccination development and roll-out plan so it's capable of being rolled out on a global scale. Gates: A Decade of Vaccines and the Global Action Vaccine action plan, 2010 to 2020.
• Create and fund the vaccination, verification, and certification protocols, Digital ID, to enforce/confirm the vaccination program after the mandatory rollout is enacted. Gates: ID2020. 
• Simulate the lockstep hypothesis just prior to the planned Research Strain release using a real-world exercise as a final war game to determine expected response, timelines, and outcomes, Event 201 in Oct 2019.
• Release the Research Strain at the Wuhan Institute of Virology itself and then blame its release on a natural scapegoat as the wanted primary script. Wuhan wet market, Nov 2019.
• Downplay the human-to-human transmission for as long as possible to allow the Research Strain to spread on a global scale before any country can lockdown and respond to avoid initial infection.
• Once enough people in a country/ region are infected, enact forced quarantines/isolation for that area and expand the lockdown regions slowly over time
• Overhype the mortality rate by tying the Research Strain to deaths that have little to nothing to do with the actual virus to keep the fear and compliance at a maximum. If anyone dies for any reason and is found to have Covid, consider it a Covid death. And if anyone is thought to of maybe had symptoms of Covid, assume they have Covid and consider it as a Covid death.
• Keep the public quarantines for as long as possible to destroy the region's economy, create civil unrest, break down the supply chain, and cause the start of mass food shortages. As well as cause people's immune system to weaken due to a lack of interaction with other people's bacteria, the outside world, aka the things that keep our immune systems alert and active.
• Downplay and attack any potential treatments and continue to echo that the only cure that is viable to fight this virus is the vaccine.
• Continue to drag out the quarantine over and over again in "two-week intervals" causing more and more people to eventually stand up and protest. Defy them.
• Eventually end Phase 1 quarantine once they get enough public push back, expected June 2020, and publicly state that they think it's "too early to end the isolation, but I'm going to do it anyway."
• Once the public goes back to normal, wait a few weeks and continue to overhype the Research Strain mortality rate, Aug to Sept 2020, and combine it with the increase in deaths due to people dying from standard illnesses at a higher rate than normal due to having highly weakened immune systems from months of being in isolation to help further pad the mortality rate and also hype the up and coming Phase 2 lockdown.
• Eventually, enact Phase 2 quarantines, Oct through Nov 2020, on an even more extreme level and blame the protesters, mostly people who don't trust their governments already, as the cause of the largest second wave whereby the media will say "we told you so". It was too early. It's all your own fault because you needed a haircut. Your freedoms have consequences."
• Enforce the Phase 2 quarantines at a much more extreme level increasing the penalty for defiance. Replace fines with jail time. Deem all travel as non-essential. Increase checkpoints, including military assistance. Increase tracking/tracing after the population via the mandatory app. Take over control of food, gas, and create large scale shortages so that people can only get access to essential products or services if they are first given permission.
• Keep the Phase 2 lockdown in place for a much longer period of time than the Phase 1 lockdown, continuing to destroy the global economy. Further, degrade the supply chain and further amplify the food shortages and the like. Quell any public outrage using extreme actions or force and make anyone who defies them appear as public enemy #1 to those who are willing to submit. 
• After a rather long Phase 2 lockdown of 6 months plus, roll out the vaccination program and the vaccine certification and make it mandatory for everyone, giving priority access to those that submitted from the start and have those that are for it attack those that are against it, saying 'they are a threat and the cause of all the problems' by using words like "We can't go back to normal until everyone takes the vaccine." And people defying them are "hurting our way of life and therefore are the enemy."
• If the majority of people go along with the agenda, then let those people enter the new system, the new normal, while limiting the minority that defied the agenda's ability to work, travel and live.
• If the majority of people go against the agenda, then release the Weaponized SARS/HIV/MERS hybrid Strain as a Phase 3 operation. A virus with a 30+% mortality rate as a final scare to punish the minority to quickly become the majority and give a final "We told you so" to those that didn't listen.
• Enact the new economy model. Microsoft patent 060606 cryptocurrency system using body activity data which is based on human behavior and willingness to submit. It is a tweaked version of the black mirrors 15 million merits program using food, water, shelter, and other essentials as a weapon of enforcement of the new economic system. Basically, do what we want and get rewarded. Gain credit score and gain more access to things you need to survive. Or go against what we want and get penalized. Lose credit score and lose access to things you need to survive.
Rockefeller foundation.org
---
Everything you just read was directly from that website. The words in FULL were as written in a manual that was formerly on that site VERBATIM. So this is either a (Plandemic, or accident according to plan). Here's the SAD PART, there are a VAST MAJORITY of people who would deem this as "conspiracy theory". Some of you might think this is fake because you can't find it on their site. It's NOT a conspiracy theory, BUT IT IS A CONSPIRACY, know the difference.
Let's first say, this same majority of people who WOULDN'T BELIEVE it, NEVER even heard of the website, therefore NEVER would have known about it themselves and even IF they did, they wouldn't have ever gone there, dug deep enough to even see it. Because most people are too caught up in their lives to care what's going on around them.
Read that transcribed doc again, and notice the second phase happens to be during or after the time when restricted travel via flights begins October 2020. OH! Did you forget that was coming, and it was set in motion BEFORE you or anyone ever heard of coronavirus? Don't you remember that info you got in the mail, or when you went to the motor vehicles bureau in your area, that if you don't have a certain type of ID YOU CAN'T FLY? Yet again, those who are in a coma still will think that has NOTHING to do with this global situation and believe it to be a coincidence.
It's time for grown ups to talk
Ask yourself or someone else who may be asleep these questions.
Why do you think there is a killer virus floating in the air?
What sense does it make to be 6 feet away from someone in the exact same place as they are, while wearing a face covering that DOESN'T PROTECT against any air born pathogen? Furthermore inhibits ESSENTIAL oxygen. Example, a towel, a rag, a scarf, a cotton mask, a pink mask, a sparkly mask, or a mask that matches your outfit with no medical rating of ANY kind.
Why is it necessary for stores to have directional signs on the ground to direct people to go "THIS WAY IN, or THAT WAY OUT" while wearing a mask that doesn't protect from a pathogen or virus?
Why do airlines enforce wearing a mask on a plane, and state they are also practicing the 6 feet distancing protocol, and then you sit DIRECTLY next to someone on the same plane NOT MORE than 2 feet away from the next person, wearing a mask with no medical grade value, that doesn't block any pathogen?
Why is it necessary to wear a mask TO ENTER a gym, but yet not while working out with people within the same area, but then when you move to another location to then have to wear it again, only to take it off when you get to the next equipment? Weren't you breathing the same air while you were working out that the other person was breathing while they worked out? Or does the air change when you walk? Or when you"re exercising? Or when you leave the gym? DON'T YOU SEE THE STUPIDITY AND DECEPTION IN ALL THIS?
We should now conclude: THERE IS A VIRUS, IT'S LAB CREATED, IT WILL BE RELEASED, IN SOME CASES ALREADY HAS, AND IT WILL BE IN THE VACCINE AND IT'S NOT NATURAL, IT IS NOT TRANSMITTED IN THE AIR, NOR BUT TOUCHING WHAT'S AROUND US, MASKS ARE NOT NECESSARY, THEY ARE ONLY MEANT TO MENTALLY PREPARE YOU TO BE OBEDIENT. YOU SHOULD NOT GET TESTED ( the tests are pre-determined to show FALSE positives. New article coming on that… stay tuned) YOU SHOULD NOT GET VACCINATED, THIS IS CURRENTLY A PLANDEMIC NOT PANDEMIC, i.e., THE PLAN BEFORE THE PANDEMIC.
---
Before I support this all with some true data I want to truly offer what most people have asked and have NOT gotten a straight answer to. That is…
What is in vaccines?
*Vaccine excipients*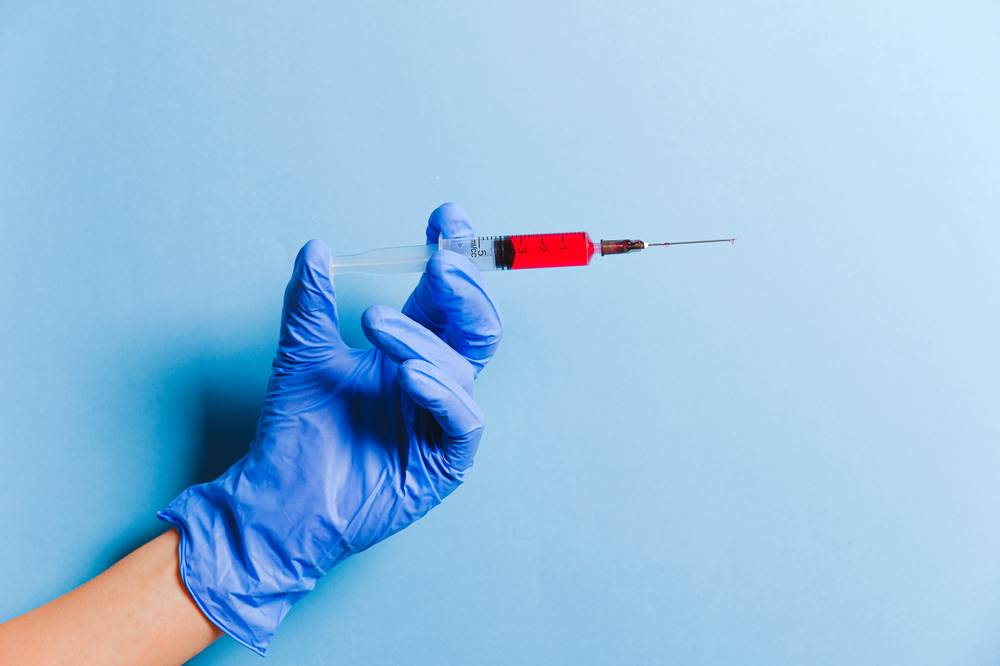 There are numerous vaccine ingredients found in the current licensed USA shots. Many of these vaccine ingredients are known to produce negative side effects on the human body. There are currently no long-term safety studies that show how vaccines impact health long-term.  Many of the ingredients in childhood vaccines exceed safe levels of heavy metals including aluminum. The consequences of vaccines for some children may include: and of the following in any combination:
An

alteration in immune system

(T1/T2 ratio) function
This shift results in changes in histamine production and resultant allergic symptoms including, behavioral changes, hyperactivity, food sensitivities, skin conditions, allergies and asthma.
Systematic

allergic reaction

.
There are allergic reactions one of more of the proteins or adjuvants in the vaccine resulting in hives, swelling, anaphylaxis.

Suppression of the disease goes to the organ of affinity

.
For example, tetanus goes to nervous system, measles goes to gut or nervous system, Hepatitis A or B goes to liver and digestive system, etc.

Recurrent fevers, discharges (ear "infections"), eruptions


These represent attempts of the immune system to develop the appropriate immune system response to develop immunity. Results in delay in speech, brain development.

Toxicity

of the vaccine adjuvants and resultant organ system changes depending on affinity of the toxin.
Vaccine toxins such as mercury and aluminum go to nervous system or bones; blood products, whey, and egg contamination in the blood stream

causing allergies, etc.

Pervasive

developmental delays

.
This results form chronic inflammation of the brain and retained infant reflexes, interruption in vestibular stimulation due to constant ear infections, mini strokes in the brain and mercury toxicity.
Below is a list of the vaccine ingredients present in MANY of the current vaccines.
Aborted Fetal Tissue

– MRC-5 Cell Line

(take notice)

Aborted Fetal Tissue – RA 27/3 Cell Line

(take notice)

Aborted Fetal Tissue – Wistar-38 Cell Line

(take notice)

Foreign DNA

– Armyworm Baculovirus

(take notice)
Foreign DNA – Chinese Hamster Ovary

(take notice)

Foreign DNA – Dog Kidney

(take notice)

Foreign DNA – VERO African Green Monkey Kidney

(take notice)

Live Viruses

(take notice)

Polysorbate-80

(take notice)

Urea (URINE)
Those from this list I chose to focus on are below.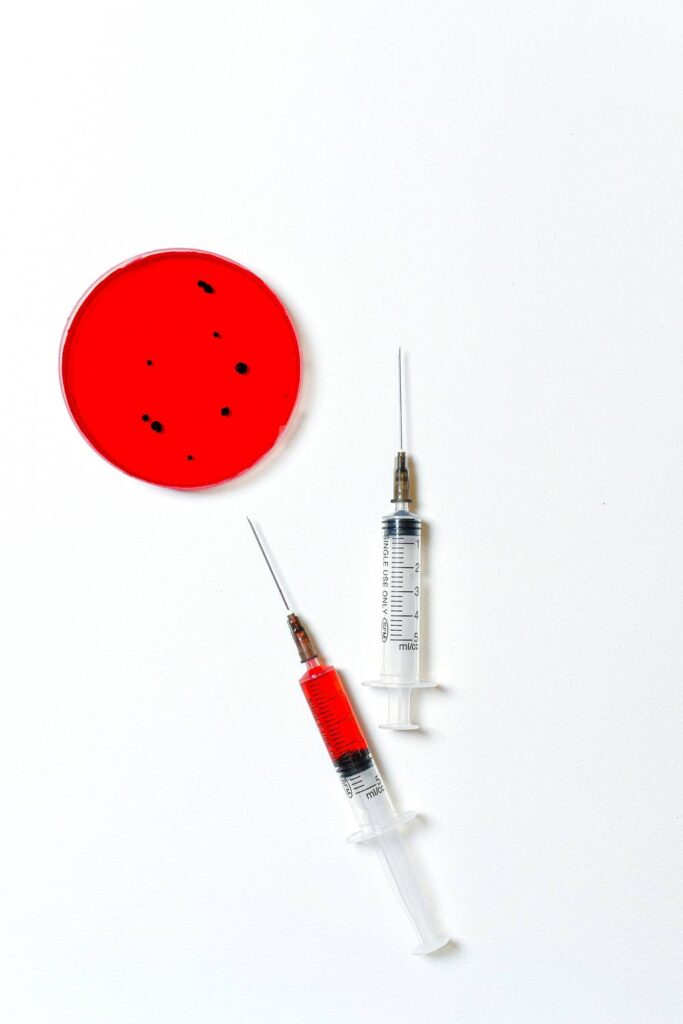 💥Aborted Fetal Cells MRC-5💥
MRC-5 (Medical Research Council cell strain 5) is present in several vaccines.
The MRC-5 cell line was developed in September 1966 from lung tissue taken from a 14 week fetus aborted for

psychiatric

reason from a 27 year old physically healthy woman. (refer to our article called "what's wrong with medical health" to know what psychiatry is)
MRC-5 cell strain was started with fetal lung cells and was developed, using Hayflick's technology in 1970 at the Medical Research Center in the United Kingdom
Aborted fetal cells lines included in vaccines are the MRC-5, Wistar-38 and RA 27/3. The reason given is that the viruses tend to grow better in these cells, and fetal cells can divide for a long time before dying.
Vaccines that contain aborted fetal cell lines include varicella, rubella, hepatitis A, shingles, and rabies.
Several vaccines are made using aborted fetal embryo cells and this had been the case for many decades.

💥The use of actual human fetal cells poses the question of how the fetal DNA will interact with the virus in the vaccine and eventually, the human into which it is injected. It remains unclear what kind of dangerous immune response the use of aborted fetal cells can provoke.

According to the Sound Choice Pharmaceutical Institute, a biomedical research organization, there have been distinct spikes in autism rates in the years when vaccines grown in human fetal cells were introduced. In my opinion, the moral implications here are huge.
No studies have been done to determine potential synergistic effects of 💥

multiple vaccine ingredients given in combination

.
💥Safety concerns are further compounded when considering that infants and young children commonly receive

multiple

vaccines during the same office visit.
💥

FOREIGN

DNA – Dog Kidney💥
This cell line is called Madin-Darby Canine Kidney Epithelial Cells or MDCK Line.
S.H. Madin and N.B Darby derived it in 1958 from the kidney tissue of an adult female cocker spaniel.
The Food and Drug Administration approved Flucelvax as the first mammalian cell-based Influenza vaccine in the United States in 2012.
The vaccine was produced by Novartis through culturing of the Madin-Darby canine kidney cell line.
Dr. Sherri Tenpenny states: "Flu vaccines are increasingly manufactured in cell lines that are actually or potentially oncogenic, and 💥

FDA guidelines allow high levels of contamination and no spot checks are carried out.

"
"There is a real risk of residual retinal DNA and stray viral fragments from the animal tissues

getting into flu shots

. DNA snips are classified as either "

infectious

" (CONTAGIOUS) or "

oncogenic

" (CAUSING THE DEVELOPMENT OF A TUMOR OR TUMORS) by researchers who worry that the stray DNA is being incorporated

into the recipient's

DNA."
💥

This Dog Kidney Cell Line is susceptible to the following diseases

:

💥

Vesicular stomatitis

(Indiana strain) this is Indiana virus; rabies is part of this virus family.
💥

Vaccinia a mystery virus

. Virologist don't know whether it comes from genetic recombination or if it's actually a species that came from cowpox virus or variola virus

by how scientist grow it

(serial passage) for the use of vaccinations.

Coxsackieviruses

are part of the enterovirus family of viruses (which also includes polioviruses and hepatitis A virus)
💥

Reovirus

is a

virus that infects humans and animals

💥

Adenovirus

is mostly microorganism causing virus that can cause

upper respiratory disease

💥, conjunctivitis, and gastroenteritis in humans. Mostly seen in children.
💥

Vesicular exanthema

of

swine

is a

highly infectious

disease in

pigs

. It makes them very ill.

(This is why PORK is so readily available for consumption and inexpensive?)

💥

Infectious canine hepatitis

is an acute liver infection in dogs that's

highly contagious

.
💥

FOREIGN

DNA – Vero African Green Monkey Kidney Cells💥
African Green Monkey kidney cells are called VERO cells and are used in vaccines.
They were established from the kidney epithelial cells extracted from a normal adult African Green monkey.
Vero cells are a lineage of cells used in cell cultures and are susceptible to a wide range of viruses including polio, rubella, arboviruses and

reoviruses

👈🏽 (

SEE #4 ABOVE AGAIN

)
The lineage was developed on March 27, 1962, by Yasumura and Kawakita at the Chiba University in Chiba, Japan.
The original cell line was named "Vero" after an abbreviation of "Verda Reno", which means "green kidney" in Esperanto, while "vero" itself means "truth" also in Esperanto.
In 1963, USA authorities decided to switch to African green monkeys to produce polio vaccine.

💥Several vaccines currently available in the United States were developed using animal cell strains, primarily using cells from African green monkeys

.
These include vaccines against Japanese encephalitis, polio, rotavirus and smallpox.
---

HIDDEN AND SUPPRESSED PROOF
In the midst of my study and research, I learned about an MD, Ph.D. named Andrew Moulden, who apparently had a mysterious death in 2013 at the young age of 49.
It is appropriate to note he did extensive studies on vaccines. It seems to me a lot of the physicians and specialists that I've discovered all end up on the chopping block, or dead and their studies are buried deep in the government triangle, at the bottom of a political Mariana stench…I mean trench (Freudian slip).
I'm going to provide some direct quotes from this Ph.D. As well as share some studies along with some systems used to comprehend the study and research.
ALL vaccines are causing immediate and delayed, acute and chronic, waxing and waning, impairments to blood flow, throughout the brain and body.

Dr. Andrew Moulmein MD PhD
Dr. Moulden created a system called 12-IMAM which is a BRAIN DAMAGE MEASUREMENT SYSTEM. This will help you comprehend the information that follows. But first, let me explain what that means.
12 represents the twelve cranial nerves and the clinical skills doctors are suppose to use to assess brain function and integrity.
I (EYE)
M (M.A.S.S.) "Moulden Anoxia Spectrum Syndromes"
A (Anoxia) or absence of oxygen (DING DING!)
M (Measures)
Therefore you have 12-IMAM
The first letter "M' is a word and acronym itself – for the many chronic illnesses and diseases that impair blood flow. "Moulden Anoxia Spectrum Syndromes". One-size-fits-all global vaccination schemes, have created M.A.S.S. disorders on MASS scales. MASS disorders, from infectious diseases to vaccinations, have a common sequence of injuries which includes impaired blood flow, impaired oxygenation, blood carrying capacity, and non-specific immune hyper-stimulation.
In essence, we are creating disease and chronic illness by an over-zealous activation of a natural set of healing mechanisms in human physiology – a component phase of the MASS physiological response.

Dr. Andrew Moulden PhD
Remarkably, it is not so much the specific "germs and toxins" that are causing death and disease. It is the response of the body and blood to foreign substances entering the blood and tissues.
I'd like to point out when he states "WE are creating..". He means the medical establishment as a whole, NOT to imply that he himself partook in these concoctions.
Doesn't that sound like the complete opposite of what so-called experts are saying? They are saying vaccines stimulate the production of antibodies, antibodies, antibodies, but according to this research it's in fact NOT that, but instead how the body reacts to the foreign substance.
The cellular and tissue damages are additive with each exposure. Direct vaccination is no longer necessary to be vaccine injured. Vaccinations are not the only trigger to pathology. Serial (repeat) vaccinations aggravate the core problems. Once the blood vessels are damaged, to a critical point, the pathological process can take on a self-perpetuating life of its own, from infants to teenagers to adults, to companion pets alike.
Four features of the 12-IMAM measurement system that you can now see, include the eye turning in, the eye turning out, the smile becoming asymmetrical [one side of the mouth will droop, while opposite side will not], and the eye blinks coming out of sync. These are strokes, from ischemia, throughout the brain and body, FOR ALL. Repeat vaccination is the primary culprit, however, vaccination is not the only cause of this MASS problem in human physiology.
It's the White Blood Cell immune response – causing disease. Meaning, Repeat vaccination, by its effects on the non-specific immune system, is like dumping the triggers which call for repetitive "dumping" of white blood cells. Once the triggers are secluded in various areas, they will continue to attract more white blood cells TO those areas. This impairs blow flow and leads to an overall loss of tissue by acute or slow strangulation.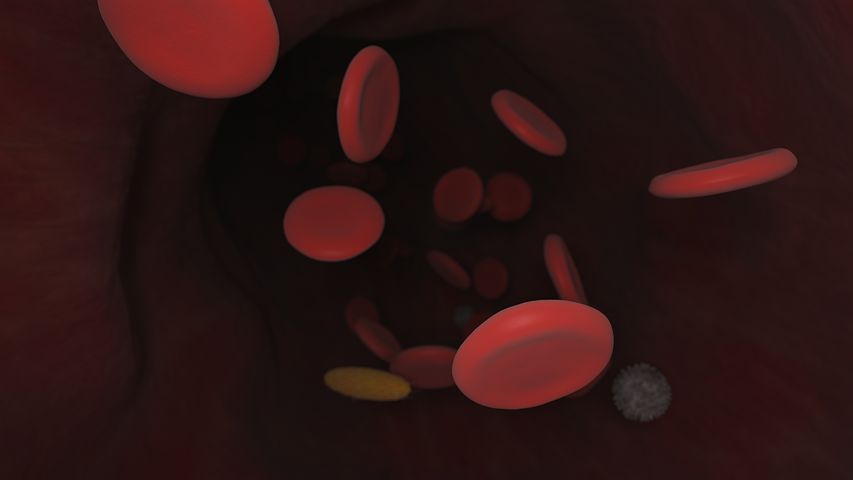 Or even more plainly, it is the act and magnitude of the "white blood cells" being called to these end vascular areas (attempting to defend against an attack) that causes congestion, impaired blood flow, lack of oxygen, glucose and nutrients to the affected tissue areas. Without oxygen or nutrients, the cells lining the walls of capillaries self-cauterize (clamp shut). This is a healing mechanism that must be instituted in order to prevent leakage of plasma and/or blood into tissues.
---
WHEN M.A.S.S…
Impairs blood flow and oxygenation to the tiny blood vessels in the eye, we sometimes see "retinal hemorrhages".
Occurs in the brain, we call it intra-cerebral bleeding.
Occurs to the bones, we call it brittle bones. Collectively, we label this "shaken baby syndrome."
Happens to the descending motor tracts in the brain, we call this paralysis, Guillain-Barre Syndrome, infantile paralysis, seizures, encephalopathy.
Happens in infants, and children, we call it autism–spectrum disorders, specific learning disabilities, attention deficit disorders, Aspergers syndrome, global developmental delay, and some childhood cancers. Sometimes M.A.S.S. causes or compounds cerebral palsy – both conditions result from

impaired oxygenation

and blood flow to the brain.
Happens in teen girls after Gardasil vaccination, it creates disease, illness, clouded thinking, and paralysis, and death.
Happens in military and armed services personnel, this causes "Gulf war Syndrome."
Happens to schizophrenia patients being treated with powerful psychotropic drugs that de-rail white blood cell functions, sudden "unexplained" death can occur by the same MASS sudden death sequence that vaccinations sometimes induce in infants and teen girls.
Happens in the elderly, we call it dementia.
Happens to internal organs or connective tissue, we call it colitis, irritable bowel, fibromyalgia, chronic fatigue, post-concussion syndrome, a psychiatric disorder.
Febrile seizures are not caused by "fever". The fever expands the diameter of the tiny blood vessels so that more white blood cell infection-fighting "soldiers" can traverse down the "roads." When the blood vessel roads become jammed, by too many white blood cells, and altered fluid dynamics, there is ischemia. Ischemia causes a lack of oxygen to the brain. (Refer back up to the paragraph under the picture of the blood cells for this tie in, or precept)
No oxygen to electrically active cells causes depolarization. In the heart, ischemia causes arrhythmia – a seizure to the heart. In the brain, ischemia causes seizures – arrhythmia to the brain. Seizures are a symptom of impaired blood flow and impaired oxygenation just like vaccine-induced autism-spectrum is a symptom of the same process.
Type 1 insulin-dependent diabetes mellitus is a MASS disorder, as is Parkinson's Disease, Tourette's syndrome, Multiple Sclerosis, and several other neuro-psychiatric disorders. Aphasia and loss of expressive speech functions with vaccinations is called "isolation of speech syndrome" or "transcortical motor aphasia."
Silent MASS ischemic strokes is how the body caused paralysis and respiratory failure from wild poliovirus exposure. This is…
How death occurred from Smallpox.
How

swine flu vaccine

caused paralysis and Guillain-Barre syndrome
How

thalidomide

caused infants to be born with no arms and legs. This is how a series of anthrax vaccines causes military veterans to give birth to children with no arms and legs 18 months after receiving the vaccine series.
How

Vioxx

caused heart attack and stroke.
How

pre-natal

German measles caused autism- spectrum and organ damages.
How a systemic drop in maternal blood pressure, during gestation, causes Mobius syndrome (and autism- spectrum).
How

repeat vaccination

is causing dementia.
M.A.S.S. is how vaccinations are causing a MULTITUDE of chronic illnesses and disease. It is not the germs causing this problem. It is the response of the body to de-railed and unbalanced immune challenges.
There is a better way to prevent disease. Vaccinations only "MASK" the cause of disease, it does nothing to address the core problem in physiology – the non-specific M.A.S.S. response and colloidal stability of blood flow dynamics. There are alternative solutions to controlling infectious diseases in populations that do not require injecting foreign substances into your body.
The cause of sudden infant death, and dementia, in life, is impaired microscopic blood flow.
Human blood is 95% water. The human body is 75% water by weight. In physiology, when the electrodynamics quality of water is de-railed by heavy metals, infectious diseases, vaccinations, and other adverse influences, the water which carries oxygen, nutrients, glucose, and healing cells cannot traverse tiny blood vessels to deliver their life-sustaining cargoes.
The human blood is a colloidal suspension. Proteins, amino acids, heavy metals, etc.. are carried in suspension within the blood as a function of the net negative charge within the system.
(Colloidal- Refers to items of a small size that are floating in one of three substances: a solid, a liquid, or a gas. Colloidal particles can be suspended in a substance just like their own make-up or a different substance with the exception of gases).
By analogy, coffee cream remains in a fluid state when it is moving. If the cream remains stagnant in your coffee cup for several days, it will phase change into a gel. Stagnant blood also turns to sludge and "gel" when it stops moving in a spiral column. Stagnation causes an increase in mass as blood products "come together" to form various degrees of sludge and "gel".
hypoxia (low oxygen), anoxia (no oxygen), and ischemia (impaired blood flow)
In terms of vaccine damages, impaired forward blood flow in end vascular territories creates brain and organ damages – in us all. These damages have been clinically silent – for millennia. This ischemic process, from germs, toxins, to vaccinations, is the cause of MUCH human disease, pain, and suffering. All vaccines are causing chronic disease, in our attempts to prevent acute disease. We never got rid of the problem, as we did not know what the problem was – until now.
Some of these damages are called bulbar palsies (paralyses) from impaired blood flow through the brain and brainstem.
When there is impaired blood flow there is impaired oxygen delivery to tissue. Microscopic brain tissue regions can only survive 4 minutes in an absolute oxygen deprivation state.
The evidence you can now see represents the beginning of the end of a flawed medical model and system that has caused the greatest harm, by man-kind to man-kind, in the history of – recorded history. Remarkably, we managed to perpetrate these acts under the guise of the greater good, for a handsome profit, endorsed by political leaders, corporate merchants, public health officials, and medical professionals alike – they don't know what they don't know – a part of the problem.
Or (once again) THEY DO KNOW, BUT THEY WON'T TELL YOU.
Debates over the safety, efficacy, and utility of the one-size-fits-all global vaccination programs have reached a fervent pitch. According to the World Health Organization, there are 43 million vaccinations administered globally, on any given day. Wow!
ALL vaccinations, just like the wild viruses in the pre-vaccine era, are causing tissue, organ, and brain damages. These damages exist along a continuum of harm. The damages are additive with each vaccination received- repeat vaccinations.
Here is the HOT button to all of this, and as quoted by Dr. Moulden
We are selling you vaccines, for profit, which are causing illnesses and death. We then sell you symptom based pharmaceutical products, for profit, to treat the damages and disorders we have caused.

Remarkably, I can now say that the vaccine damages extend to the realm of

cancers

in addition to varied autoimmune and neurodevelopment disorders. Dr. Andrew Moulden PhD
All vaccinations are causing "silent" brain and organ damages. Determining the cause is the first bright step forward.
The global vaccination program is an evil deed, perpetrated by mankind against mankind, for profit, based on a fallible man made tool ("scientific method") that can just as soon convince you that what you see with your own eyes is not true as it can be wielded to "prove" the non- existence of God.

Dr. Andrew Moulden MD PhD
I don't know what else needs to be added, But the research is HIGHLY EXTENSIVE and backed up with clinical trials, testing, research, and ongoing scientific study.
Has anyone ever gotten this much detail in an interview; when asking Fauci, Gates, Redfield, or whomever else WHAT'S IN A VACCINE?
This shouldn't have to be said but unfortunately, it's still necessary.
DON'T TAKE VACCINES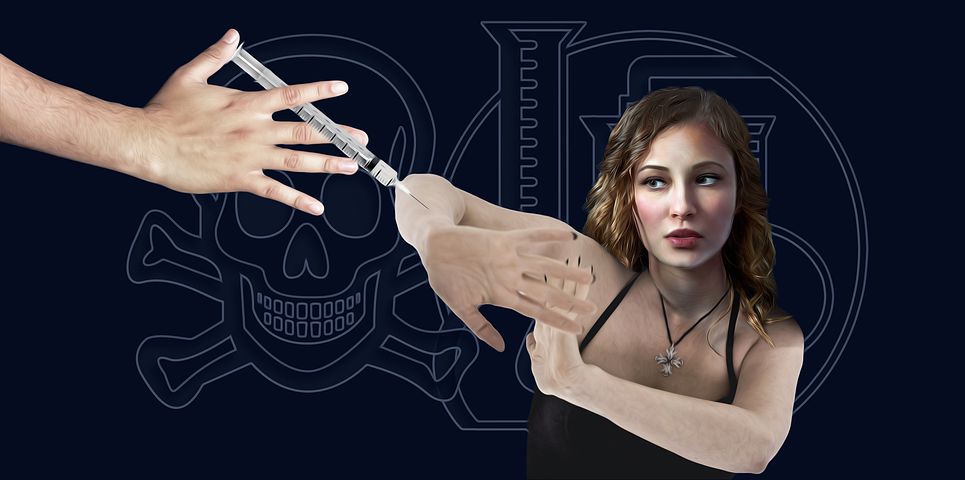 This will take some time to fully absorb, TAKE THAT TIME. Share this with as many people as necessary.
Not all will heed this information, but MANY will, who once before wasn't afforded it.
Stay connected for (believe it or not) MUCH more information to come. There is a REVISED article on 🚨👉🏽WATER AND OXYGEN coming next with some supplemental KEY information, along with another BRAND NEW featured article on🚨👉🏽 CHOLESTEROL.
If you have any direct questions or comments, feel free to email me directly at contact@exerciseassociation.com
Subscribe to this blog via the pop-up window that appears as you scroll on the page, feel free to share, and AS ALWAYS…
Sleep Well, Eat Well, Train Well
Yours in good health
P.S.
Part 2 in the works…