The following statement made by Gerri Grijns MD in 1896 was the precursor to what later became known as the vitamin.
"There occur in various natural foods, substances which cannot be absent without serious injury to the peripheral nervous system…the substances are easily disintegrated…which shows that they are complex substances and cannot be replaced by simple chemical compounds."
Casimir Funk, another scientist, supposed that organic trace nutrients mentioned by Grijns belonged to the same chemical class of "amines", he coined the term "vitamine" for these "vital amines". He later learned some in the class were not amines but since a word was still needed to classify these nutrients it was shortened to "vitamin".
Through this work and the work of several scientists following these initial studies, the alphabet was used to classify all the vitamins we know of today.
Every letter was used to name a vitamin, however not all of the vitamins were deemed significant; the list naturally began to narrow down. For example, vitamins J and P had no effect on humans but did help rats and flowers. Similarly, vitamins H and I, were similar to vitamin B and so became part of the B complex.
We have six vitamins A B C D E and K
Where do you get Vitamin A from?
Vitamin A: This is a big list, and not everyone likes to eat everything on it, but at least you have choices.
Prunes, Chinese cabbage, bok choy (chines cabbage), Nori (Japanese name that means edible seaweed "sea vegetable" red algae type), green algae seaweed, endive/chicory, sweet potatoes, carrots, rhubarb, peas (sugar snap peas, snow peas), sour cherries, Lentils, pumpkin seeds, kale, watermelon, papaya, asparagus, eggs, cabbage, yams, spinach, chile peppers, sunflower seeds, pistachio nuts, carob, radicchio, hijiki, onion, cucumber, corn, turnips, melon, apricot, persimmon, watercress, Brussel sprouts, arugula, scallions, peach, shallots, broccoli, tomato, mango, cantaloupe, squash, swiss chard, pumpkin, kiwi, beets, green beans, raisins, blueberries, mustard, artichoke, grapefruit, pear raspberries, red bell pepper, zucchini, olives, pine nuts, red currants, lemon, buckwheat, avocado, mustard cress, gooseberries, quince, chervil (leafy vegetable like parsley), pineapple, amaranth leaf, grapes, figs, celery cherries, banana, almonds, blackberries, bell pepper, eggplant, strawberries, guava, walnuts, lettuce chives, rice, dates, pecans.
Supports: Reproductive and immune systems as well as has effects on specific organs within our systems like, eyes, bones, teeth, and skin disorders.
We briefly discussed Vitamin A
Now let's connect B, C, D, and E with some key understanding.
There are six versions of vitamin B. That being B1, B2, B3, B5, B6, B12. Think of it like this we call buildings grouped together an apartment complex, they have different sizes, rooms and layout but they belong to the same area and group of apartments, and have the same structure. Well this is also how we understand the Vitamin B complex.
Ok so what happened to B4, B7, B8, B9, B10, and B11?
Why does it skip these numbers? Do they exist? How do you jump from B3 to B5 then B6 to B12 with nothing in between? It breaks the known laws of math right?
"Not only is there a B4 vitamin but B vitamins are classified up to B17. "
They have been removed from the essential complex because they are said to no longer be "classified as vitamins". In other words, no disease is result of the deficiency of it. Now this on the other hand can't be any further from the truth.
So let me ask this question for you. Does something known or unknown that is essential for biological development have to be classified just to be considered necessary to have? It's just like saying one of your kidneys no longer has to be classified as a kidney because we can live on only one. But does that make one of your kidneys unclassified as a kidney? Furthermore does that mean we don't actually need two kidneys just because it's said we can live off one? God forbid (no).
Before these classifications, these micronutrients were already essential, and were already there in the natural food.
Classifying them only gave the everyday man the awareness and knowledge to understand them.
In turn it put those who control the distribution of the information in a power position over the healthy wellbeing of the masses, due to them being able to classify or UN-classify what they wanted the public to know about.
Vitamin B more essential than you

know.
B complex plays a role in so many areas of our health. But the real question should still be why are certain numbers skipped? The clue should have been that they were no longer classified as necessary. Even so far as a couple of them banned by the FDA. What? Banning vitamins? Who did that? Only the USA.
Energy Production
Vitamin B1, B7 and B6 acts as co-factors for different metabolic enzymes that are involved in generation of energy by metabolism of food. Moderate deficiency of any of these vitamins affects metabolic machinery of the cells leading to fatigue, weakness and irritability.
Nervous System
Vitamin B complex is required for optimal neurological functioning of brain by promoting normal functioning of hormones and neurotransmitters in memory consolidation and other higher mental functioning.
Digestive System
Vitamin B Complex promotes digestive functioning of the human body by stimulating the release of gastric acid. Deficiency of Vitamin B1, B6 and B7 lead to impaired digestion and malabsorption of dietary nutrients. Vitamin B6 is especially known for its function of enhancing the absorption of other vitamins.
Concentration and Memory
Vitamin B5 and Vitamin B6 promotes memory and concentration by dissolving and neutralizing higher levels of homocysteine that is toxic to brain health. Deficiency of Vitamin B12 is associated with sub-acute combined degeneration of brain and other deficits of normal brain functioning. preliminary research indicates that inositol B8 has a calming effect and may help treat depression, panic attacks and obsessive-compulsive disorder
Healthy Hair, Skin and Nails
Almost all B vitamins like B1, B2, B6, B5, B7 and B12 are required for growth and development of superficial layers of skin and its appendages. Deficiency of B vitamins leads to dandruff, dry scaly skin, dermatitis, dementia, graying of hair, hair loss and other pre-mature signs of aging. Vitamin B6 is given for the management of psoriasis, seborrheic dermatitis, acne and other skin lesions. B8 has been used to prevent and treat eczema
Healthy Pregnancy
Deficiency of folate (vitamin B9) from green leafy plants ? is associated with a higher risk of neural tube defects in the baby and other structural or functional deformities or anomalies. In addition, mothers who are deficient in folate and B12 levels develop loss of pregnancy due to anemia and other defects. Folate is required by every pregnant woman to prevent disastrous complications.
Pernicious Anemia
Vitamin B12 and folate are required for the formation of hemoglobin by acting as carbon donors. Deficiency of Vitamin B12 and folate leads to pernicious anemia (marked by abnormally large and distorted red blood cells). When these large sized cells are allowed to pass from small blood vessels, mechanical damage to the walls leads to higher rate of cell breakdown and eventually anemia.
Cardiovascular Diseases
Vitamin B12 is responsible for controlling serum concentration of homocysteine levels that is highly associated with ischemic heart diseases and other vascular disorders that may culminate in life threatening sequelae. (condition that's a consequence of a previous disease)
Synthesis of DNA
Vitamin B12 and folate acts as carbon donors in the formation of DNA base-pairs. Any deficiency of B6, B12 and B7 may affect physical growth and development.
Cancer Prevention
High serum concentration of B vitamins is considered protective against breast, lung and liver cancers by neutralizing free radicals and toxins.
Mental Wellness
Optimal serum concentration of B- vitamins promote mental well- being and decrease the risk of developing depression, anxiety, memory decline, age related cognitive decline and other diseases of elderly.
Premenstrual Syndrome
Due to the role of B complex as co-factor, supplementation is helpful in controlling the symptoms of pre-menstrual syndrome, especially vitamin B6 that plays an important role in controlling hormonal fluctuation.
Morning Sickness
Micronutrients are helpful in stabilizing mood as well as hormones. If you are pregnant, you need extra micronutrients to stabilize serum concentration of hormones and neurotransmitters.
Kidney Stones
Pyridoxine when combined with other minerals like magnesium is known to prevent stone formation in the kidneys. This function is achieved by controlling and modulating the concentration of oxalate in the urine and other minerals that takes part in the formation of stones
This section below is reserved for the B complex vitamins listed as unclassified but truly have been…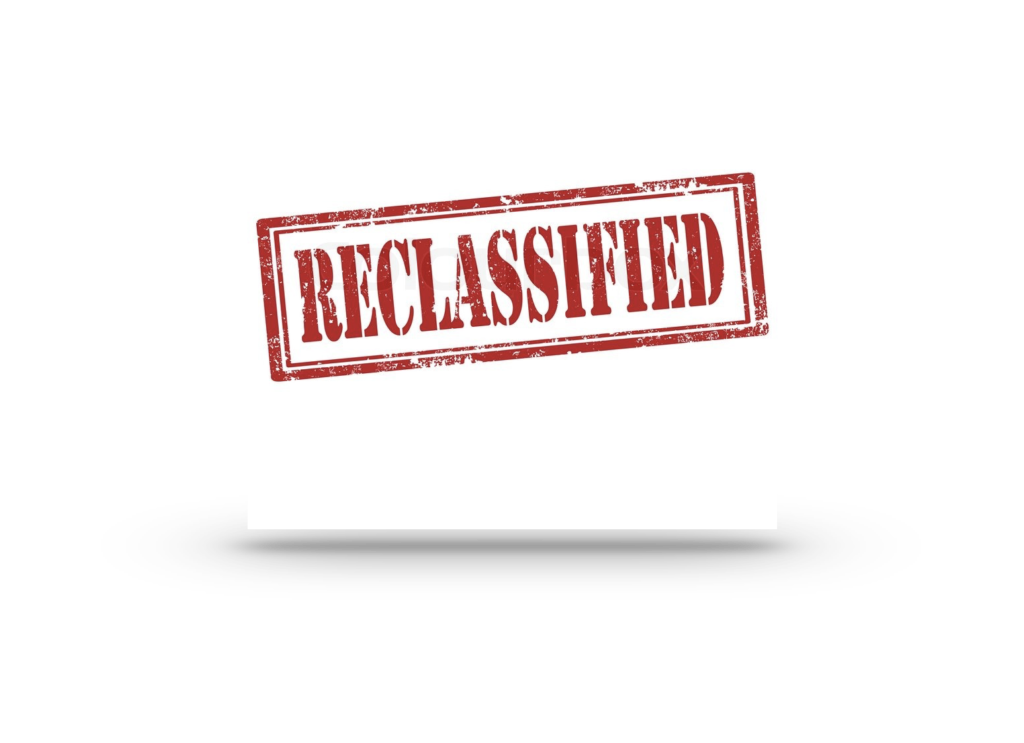 B4-Choline
A crucial component of the neurotransmitter acetylcholine, which is necessary for muscle movement and brain function
A major component of phosphatidylcholine which is necessary for cell membrane integrity.
A critical component of sphingomyelin which is found in myelin sheaths (a type of insulating material) that protects and is essential for the proper functioning of the nervous system
Regulates liver function and minimizes excessive fat deposits.
Necessary for normal fat metabolism.
Involved with methylation.
• Alzheimer's
• Parkinson's
• Cardiovascular disease
• Anxiety
• Attention Deficit Hyperactivity Disorder (ADHD)
• Schizophrenia
• Alcoholism
• Cirrhosis
• Epilepsy
• Failure to thrive in newborns
• Hyperhomocysteinemia
• Hypertension
• Hypertriglyceridemia
• Infertility and birth defects
• Poor Memory
• Multiple sclerosis
• Atherosclerosis
B7-Biotin
Synthesis of fatty acids
• Aids in fat metabolism
• Aids in carbohydrate metabolism
• Aids in maintaining proper blood glucose levels
• Aids in amino acid metabolism
• Necessary for healthy skin and hair
• Cell growth
• Helps to transfer carbon dioxide
Biotin Deficiency
• Diabetes
• Depression
• Seborrheic dermatitis (infants)
• Desquamative erythroderma (infants)
• Alcoholism
• Balding
• Brittle nails
B8-Inositol
• Maintenance of new cells
• Synthesis of DNA
• Amino acid metabolism
• Nucleic acid metabolism
• Required to make normal red blood cells
Inositol deficiency
• Megaloblastic anemia
• Neural tube defects
• Cancer
• Alzheimer's disease
• Cardiovascular disease
• Bipolar disorder
• Schizophrenia
B9-Folic Acid
Cell Division
• Maintenance of new cells
• Synthesis of DNA
• Amino acid metabolism
• Nucleic acid metabolism
• Required to make normal red blood cells
Folic Acid Deficiency
• Megaloblastic anemia
• Neural tube defects
• Cancer
• Alzheimer's disease
• Cardiovascular disease
• Bipolar disorder
• Schizophrenia
B10-Para-Amino-benzoic-acid (PABA)
Aids in erythrocyte (red blood cell) formation
• Required for folic acid synthesis
• Important for skin and hair pigmentation
• Aids in protecting from ozone damage
• Aids in the metabolism of amino acids
• Supports folic acid (Vitamin B9) production
• Is a coenzyme in the utilization of protein
PABA Deficiency
• Early onset of aging (wrinkling) of the skin
• Graying of the hair
• Fatigue
• Depression
• Inflammatory conditions
• Slowed growth in children
• Peyronie's disease
• Infertility
• Vitiligo
• Scleroderma
• Eczema
B11-Pteryl-hepta-glutamic acid
DNA and RNA syntheses
• Cell division
• Development of the fetus nervous system
Vitamin B11 Deficiency?
• Lack of appetite
• Weight loss
• Nausea and vomiting
• Diarrhea
• Lower Immunity
• Fatigue
• Some types of cardiac conditions
B-13 OROTIC ACID
There is not a lot of information about Vitamin B13, however we have some idea as to the roles Vitamin B13 plays.
• Metabolization of folic acid and vitamin B12
• May assist in the absorption of calcium and magnesium
• May assist in the absorption of essential nutrients
• May aid in the production of genetic material
• May aid in recovery from a heart attack
• May prevent liver-related complications
B-14 Combination of Vitamin B10 and B11
Cell formation
• Properties that may inhibit a type of anemia
Conditions thought to be Related to Vitamin B14 Deficiency?
• Deterioration of red blood cells
• Pernicious (very harmful or fatal) anemia
• Accelerated production of cancer cells
THE FOLLOWING VITAMIN HAS BEEN…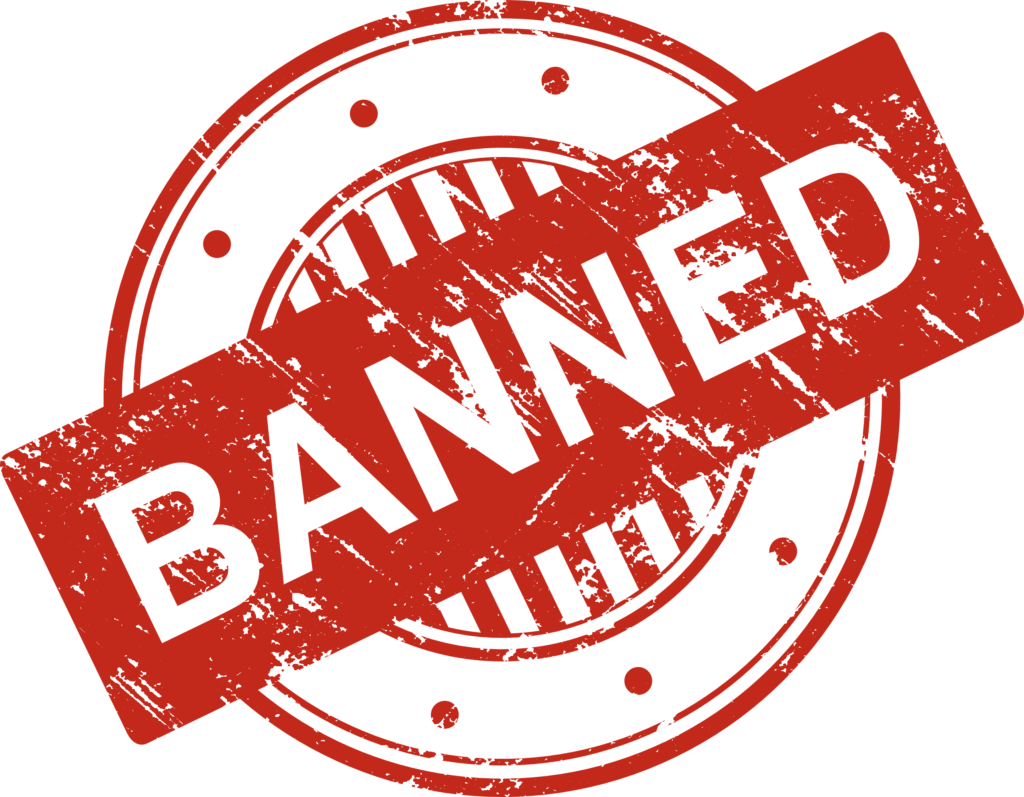 B15-PANGAMIC ACID
Intermediary metabolite involving several physiological systems
• Improves oxygen utilization
• Improves circulation
• Improves glucose metabolism
• Aids in production of neurotransmitters
• Aids in production of hormones
• Aids DNA
• Enhances the immune system by increasing the immune response
• Normalizes blood glucose levels
• Supports liver detoxification
• Methylation of DNA
• Antiviral
• Antibacterial
• Anti-tumor
• Detoxifies chemical poisoning
• Enhances liver function
Pangamic acid Deficiency
• Cancer
• Angina pectoris
• Atherosclerosis
• Chronic Inflammation
• Arthritis
• High LDL Cholesterol
• Hypertension
• Cirrhosis of liver
• Asthma
• Emphysema
• Alcoholism
• Autism
• Hepatitis
• Hypoxia (low oxygen levels in the body)
• Rheumatic fever
• Rheumatism
• Chemical poisoning
• Exposure to chronic environmental pollutants
• Chronic pain
• Chronic fatigue
• Seizures
With all these benefits, why is banned? If deficiencies can lead to the above, (again) why is it banned?
B16-DIMETHYL-GLYCINE or DMG
This has be reclassified as an amino acid, but yet it is not listed as an essential amino acid, hmmm. So it supposedly is not an essential vitamin nor an essential amino acid but yet look at all the benefits.
Athletic benefits
a. May delay fatigue and exhaustion.
b. May improve athletic endurance.
c. May help athletes recover rapidly from overtraining syndrome.
d. May enhance the release of growth hormone by increasing blood levels of glycine.
e. May change body composition.
Non – Athletic Benefits
a. Liver detoxification.
d. Benign prostatic hyperplasia (BPH).
f. Epilepsy.
g. Autism.
h. Compromised immune system.
i. Depression.
k. ADHD (attention deficit – hyperactivity disorder).
WE END WITH ANOTHER…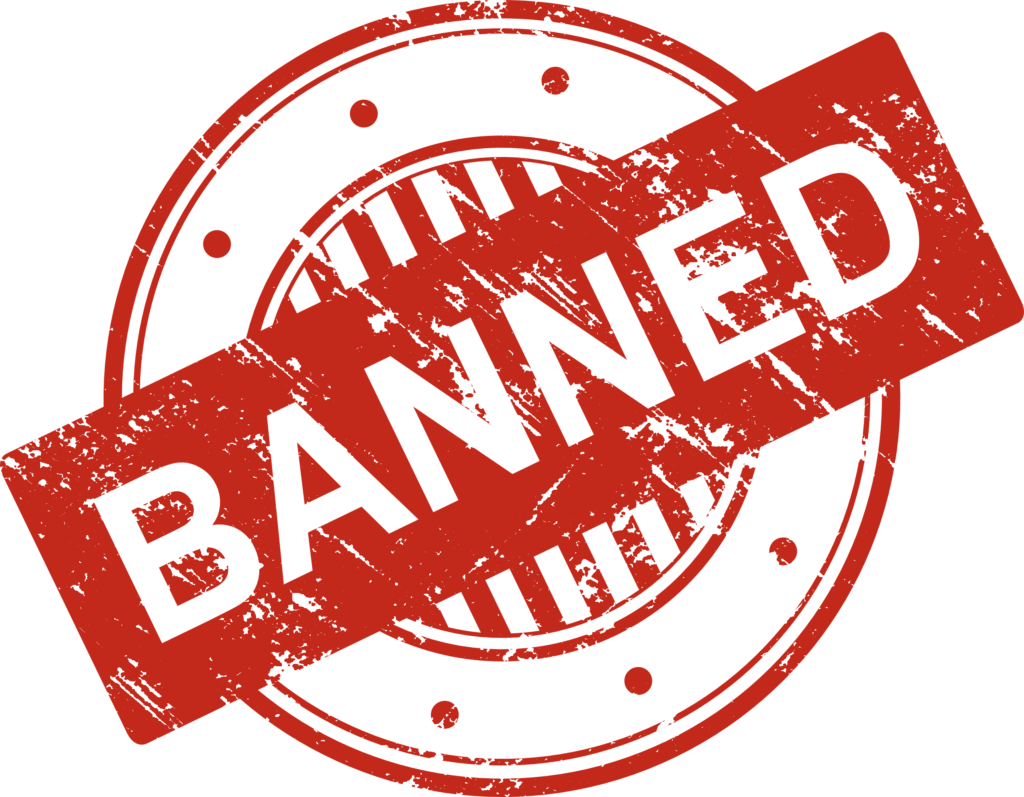 Some things to note about B17 is that it is naturally found in the seeds of common fruits, e.g., apricot seeds, plums, strawberries ?, apple seeds and peaches.
Now why does the FDA ban something naturally occurring? Now that IS a rhetorical question. Because we all know if there is a natural benefit or enhancement to our health it must be banned. Remember there's no money in being well according to them.
Laetrile Deficiency
Cancer
Hypertension
Pain, especially Cancer-related pain
Inflammation
Laetrile is banned by the FDA, but it is NOT technically illegal. There are online resources that sell both laetrile and/or apricot seeds.
There you have your apartment complex of B vitamins.
They all reside within the same structure, they support one another. They may all leave to go do different jobs, but when they come home from work they come home to live in the…
B vitamin complex.
Food Source:
Vitamin B1
Lentils and legumes contain the highest amounts of Thiamine. In addition, cereals (like rice, wheat), vegetables (like spinach, broccoli, lettuce) and fish, eggs and poultry also contain high amounts of Vitamin B1.
Vitamin B2
Riboflavin is concentrated in broccoli and other green leafy vegetables, fresh fruits and dairy products.
Vitamin B3
The richest sources of vitamin B3 include white meat (salmon, tuna and chicken) in addition to legumes and wheat.
Vitamin B4 (Inositol)
Smoke salmon, cod, chicken breast, tuna, sun dried tomatoes flax seeds pistachio nuts white beans dried spirulina pumpkin seeds cashews pine nuts sunflower seed almonds peanuts hazelnuts walnuts cashews cauliflower Brussel sprouts pecan nuts dandelion greens brazil nuts peas raw ginger celery garlic pears dried coconut cabbage mushrooms spinach broccoli asparagus potatoes with or without skin parsley peaches mulberry raspberries raisins or you may always supplement with choline if dietary sources are insufficient.
Vitamin B5
Pantothenic acid is present in high concentration in mushrooms, broccoli, yogurt, avocado, lentils and spilt- peas.
Vitamin B6
Vitamin B6 is richly concentrated in foods like high quality proteins (beef, fish, mutton), dairy products like cheese.
Vitamin B7
Biotin or Vitamin B7 is richly distributed in almost all high quality foods like poultry and red meat, eggs and salmon. If you are consuming a well- balanced diet, chances are rare of developing nutritional deficiency.
Vitamin B8
Red beans kidney beans · brewer's yeast · brown rice · cabbage · liver · unrefined molasses · nuts · oat flakes · raisins · wheat germ · whole grains.
Vitamin B9
Folate is present in green leafy vegetables like spinach, green turnips, asparagus, fenugreek and other fruits and vegetables. Other notable sources include dried beans and legumes. You can also obtain folate-fortified cereals and food products.
B10
B11Not available for supplementation
Vitamin B11 is found in organ meats (liver, heart, and kidney) red meat, poultry, fish, milk, cheese, and eggs.
Vitamin B12
Vitamin B12 is present in all leafy green vegetables in addition to fish, crabs, eggs, milk and other dairy products like cheese, red meat and poultry. Other sources include cereals and soy. It should also be noted that a Vitamin B12 deficiency is often an issue for those following a vegetarian or vegan lifestyle. Supplementation is usually recommended.
B13 Not available for supplementation.
However, in addition to being produced by the body's intestinal flora, Vitamin B13 (orotic acid) is also found in root vegetables such as carrots, beets, potatoes, onions, and garlic.
B14 Not available for supplementation.
Vitamin B14 has been found in organ meats (liver, heart, and kidney), yeast, grains, legumes, and eggs.
B15 (pangamic acid)
pumpkin and sunflower, apricot kernels (as well as many fruits), rice (unpolished) and other whole grains, brewer's yeast, and organ meats such as liver.
B16 (dimethylglycine)
liver, legumes, brewer`s yeast, sesame seeds, and pumpkin seeds.
B17 (laetrile or amygdalin)
apricots, apricot seeds apples, peaches, strawberries, and plums.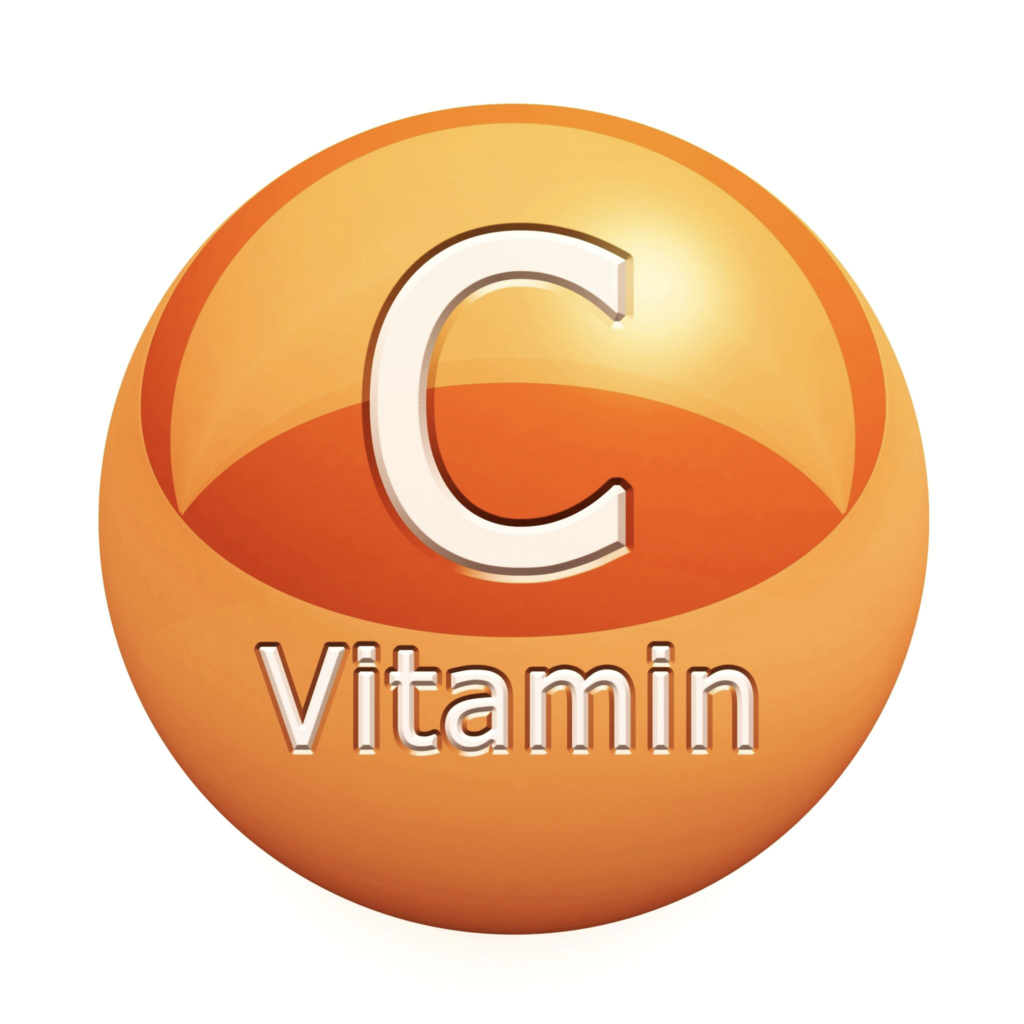 "Diabetics lack intracellular vitamin C, as it is transported by insulin."
Vitamin C has MANY food sources. Far too many to list individually. Additionally C helps many dysfunctions within the body, also far too many to list individually. So what I will focus on for now is its ability to support the immune system. But I will say in addition to its strengthening effects of the immune system, it helps eyes (like vitamin A) then on to the cardiovascular system, heart disorders, and urinary tract (which involve the excretory system).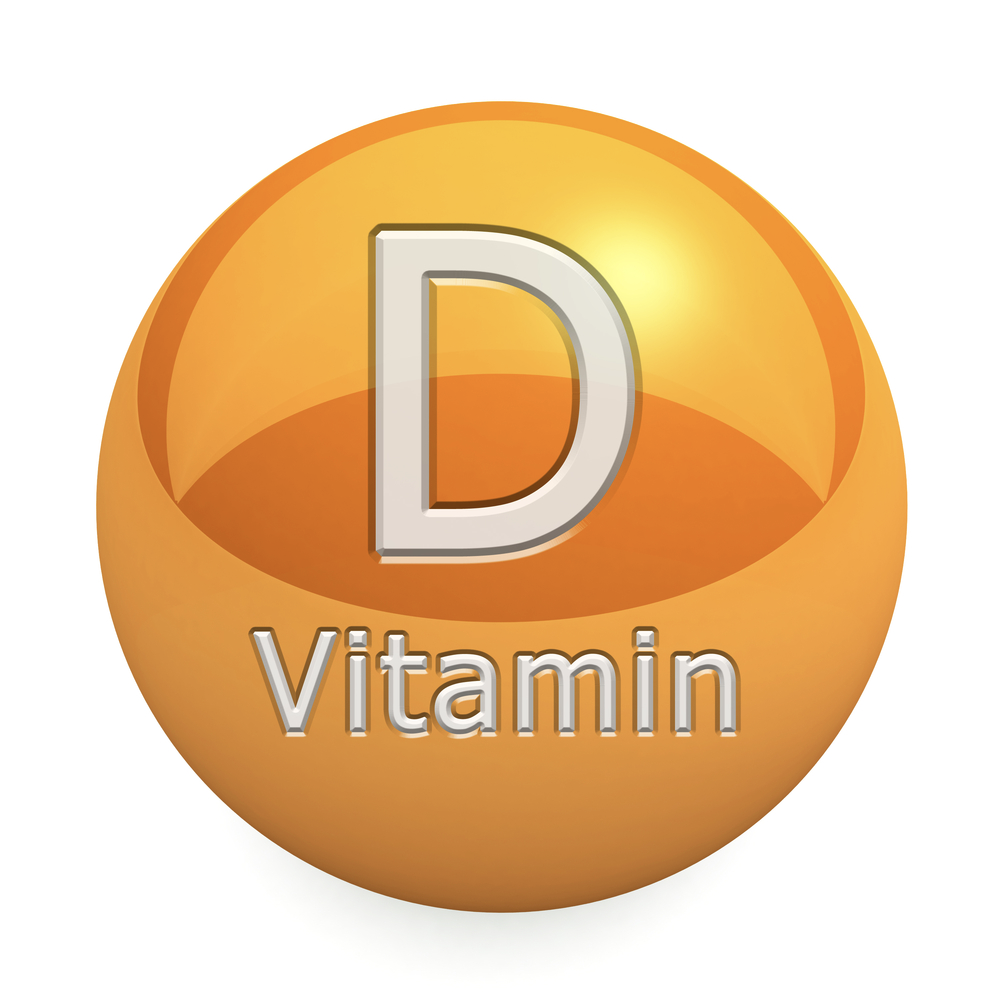 D is a popular vitamin as well. It supports bones, teeth, skeletal system, immune system, skin disorders.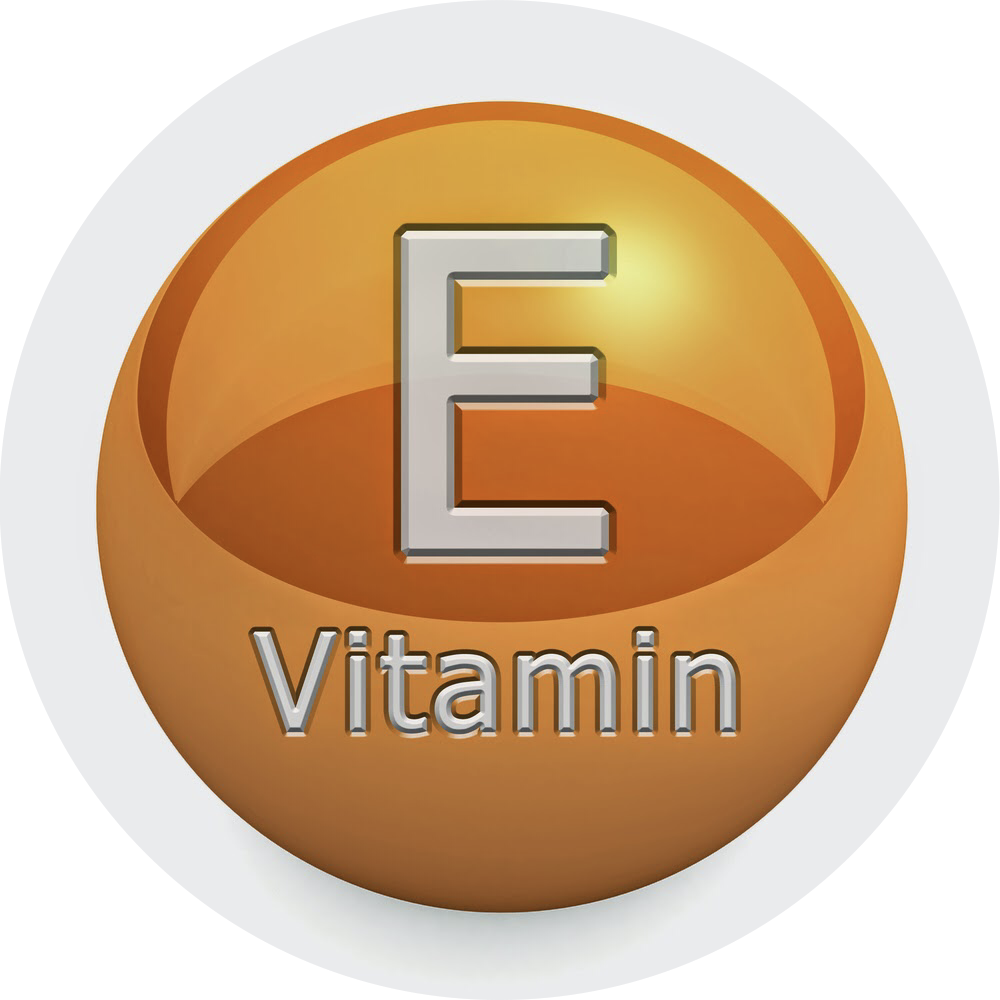 In my opinion, an overlooked vitamin. Once again has many food sources, and helps with many dysfunctions and diseases of the body. Heart disease is related to vitamin E deficiency. It furthermore supports the immune system, cardiovascular system, eyes, and circulatory system.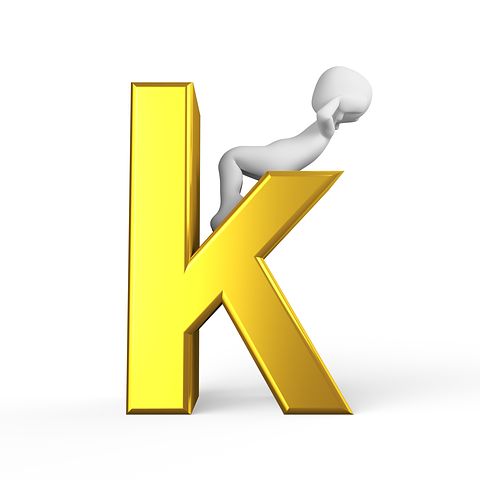 There are two variations of vitamin K:
K1 and K2 (there is a K3 which is a synthetic and has a potential for toxicity)
K1: Found predominately in green leafy vegetables
A major source in the diet and is dependent on bile, pancreatic enzymes, and dietary fat content.
These substances are necessary for adequate blood clotting. Insufficiency can lead to bleeding.
Just so you know, blot clotting is a GOOD thing. I repeat blood clotting is a GOOD THING; blood clotting is a GOOD THING. Why? Because, if your blood clots, (in the genius of your software programmer), that means blood is leaking from your veins. If blood is leaking from veins it's not distributed. Just like a tire, if you have a screw, nail or otherwise, your air pressure is leaking and the vehicle/vessel begins to limp until you have to pull over.
Pharmaceuticals, antibiotics, and anticonvulsant drugs can inhibit vitamin K.
K2: Intestinal flora (naturally occurring bacteria in the intestines) and fermented food.
Vitamin K deficiencies can influence osteoporosis, cardiovascular disease, and other chronic disease.
There are 402 studies concerning vitamin k with 136 trials.
There are no known adverse effects of excessive intake of dietary vitamin k.
Bleeding is the most significant complication because of vitamin K deficiency along with iron deficiency it can lead to Anemia's. It is often fatal in infants. Increased fracture rates and cardiac disease may also be a complication.
Furthermore Vitamin k and Vitamin D play a cohesive role in calcium production which is necessary for bone development, which in turn supports stem cell production which is through bone marrow
Side note: Here's something you should know, newborns are very low in vitamin k. and parents should be made aware of the importance of Vitamin K supplementation at birth and why it's necessary. In infants deficiency can lead to vitamin K deficiency bleeding.
The treatment and prevention for a VKDB in newborns should occur within an hour of birth to prevent severe bleeding. It should ideally be and intramuscular injection. If they do not receive intramuscular they should receive repeated oral doses for a min of 6 weeks.
So as you see with the relationship with vitamin D, both D and K support the strengthening of the immune system by way of different functions that work together.
Think of it like a surgeon and a surgical assistant. One is dissecting, removing, repairing, clamping and/or stitching, while the assistant is providing the correct surgical instruments, monitoring bio rhythms, making sure certain obstructions are removed for a cleaner operation, and other functions. But together they "ideally" perform a successful surgery. They both support one another, but in a surgery there are multiple bodies present that are all supporting the other. Multi people working on the same team gives the body a better chance at success, than one person trying to remember to focus on doing everything alone.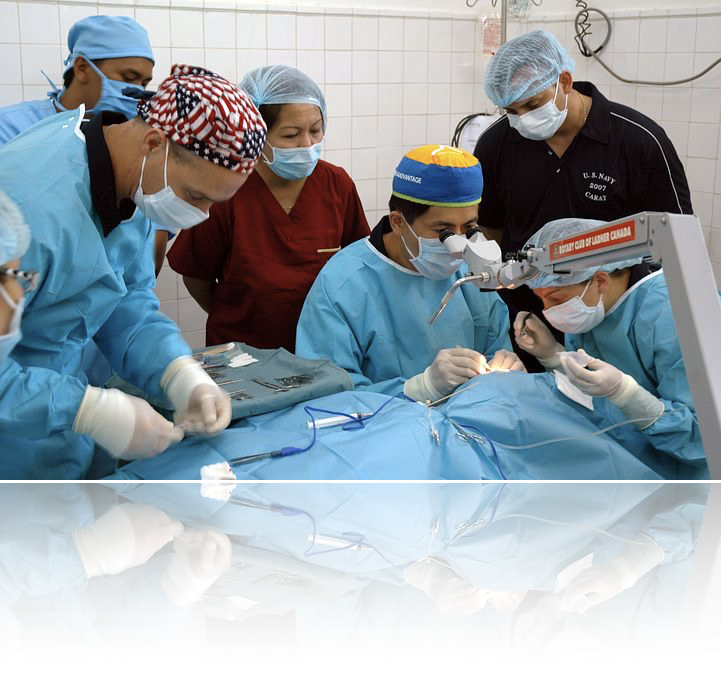 This is what your vitamins, minerals amino and fatty acids do. They all perform many "operations" all at once with the help of one another. That's why we need to provide the staff.
When on dose of vitamin has been exhausted, the next shift comes in to take over for continued support in the "operations". Keep the nutrients coming so the body has a better chance at successful operations. Get it?
Start with green leafy vegetables, and supplement with an oral vitamin. Make sure you discuss infant intramuscular vitamin K for newborns.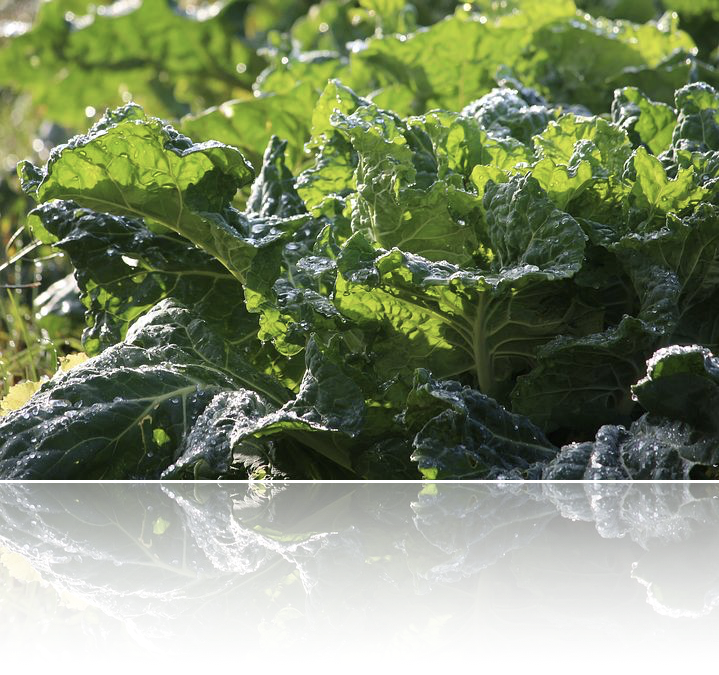 As we move on we're going to save all the minerals, amino and fatty acids for discussions during specific disease or nutritional topics but more so when discuss those ten/eleven bodily systems we mentioned in the previous newsletter.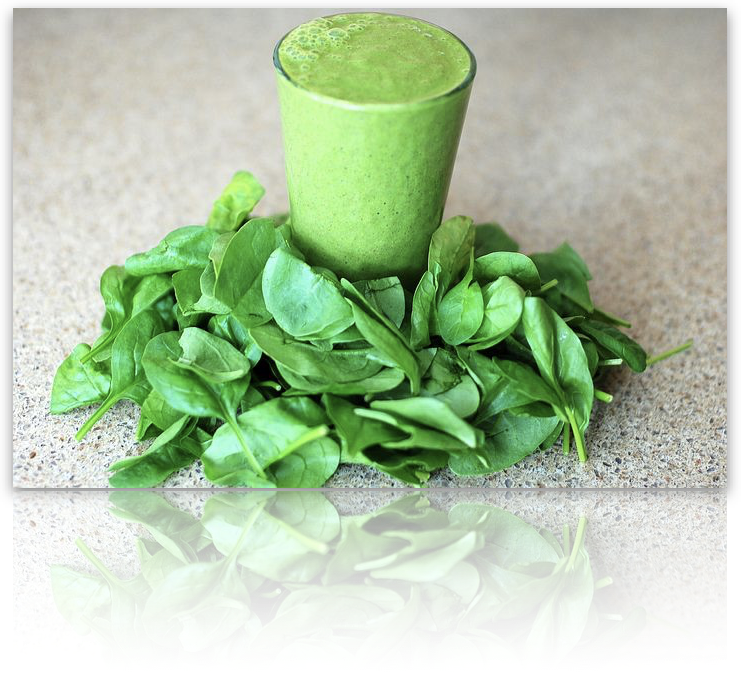 It goes without saying we should only consume those foods that are true NON–GM0 (Genetically Modified Organism) food with seeds, for those foods that seeds pertain to.
I also want to remind you of labdoor.com as a starting point to find Supplemental brands Independently lab tested for quality, efficacy, toxins, and metals. I've said the following enough times now, so why not one more (at least), that being, if you are someone who is afflicted with something, whether you know it or not, it can be traced back to a deficiency or insufficiency.
If you haven't already, begin now to make small adjustments in nutrition because there's no going back, we need to be healthy starting yesterday.
This was very detailed, however we hope it was beneficial to many.
If you have any direct questions or comments, feel free to email me direct at contact@exerciseassociation.com
Stay hydrated, keep moving, eat your vegetables and feed on the words of truth.
Yours in good health