Many of you have graciously given very positive feedback on my articles concerning our health. I have MANY more EXCITING topics in the pipeline soon to post. If you or anyone you know could benefit from what's being brought into light, subscribe to my RSS feed by simply entering your email in the pop up box that appears. You won't miss a single post.
HAVING SAID THAT HERE WE GO!
This is a topic I've wanted to address for many thoughtful reasons. Once you get into this post you will know why it is entitled as it is. However the subtitle is as follows:
The most extreme, complex machine ever created in all time.

One single sperm cell from our physical father determined our gender, within that one cell, paired with the egg cell of our physical mother was the original (genetic) instructions for the body to develop.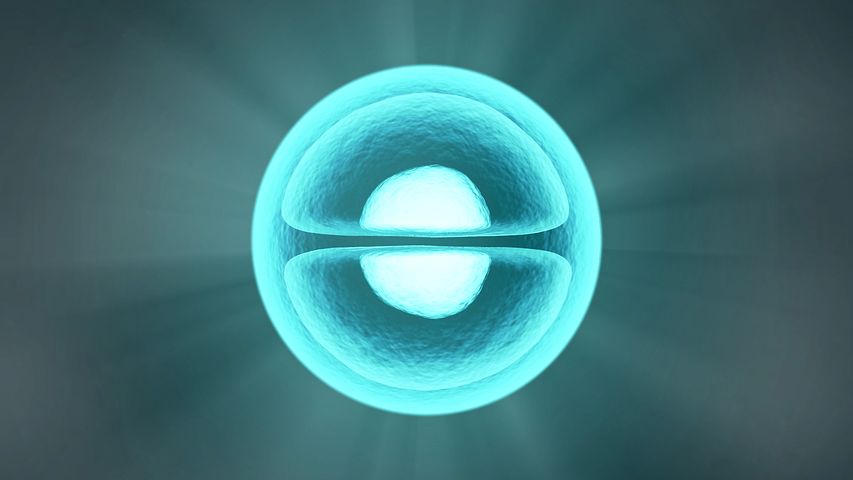 There are 11 systems of the body, each are interdependent on the other.
Male or female we develop with the same nutritional requirements for that one cell to develop into two, then ultimately over time into trillions of cells that became the fully formed body you came to be.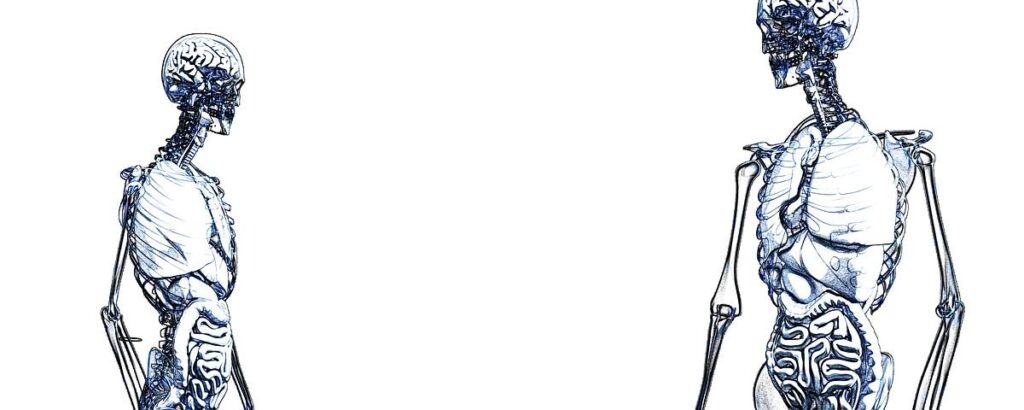 Each system of the body has the exact same nutritional needs that is they all require what has been classified in terms as Vitamins, Minerals, Amino acids, and Fatty acids. Yet being two different genders will also play a role for determining the different amounts of nutritional needs necessary, furthermore, the lifestyle variations between two different females may require the same nutrients, due to gender needs, but not daily exact; same goes for males.
In other words, your skeletal system needs all four categories mentioned above, your muscular system needs all four, your excretory system needs all four, lymphatic system needs all four, on through to the others.
Each system needs all four categories, however it may need certain ones in different amounts on different days.
Your, or our bodies know what to do when supplied with these NECESSARY nutrients, we just have to provide it, and keep the body supplied with them.
11 systems multiplied by four categories of nutrients is 44
Those four nutrients are needed 44 times in one day by one body.
But even deeper it goes like this, one system needs all the vitamins, that same system needs all the minerals, amino's and fatty acids. So one system will need over 100 nutrients in one day
So take all 11, and each one will need over 100 nutrients in one day, that's at least 1100 nutrients that the body as a whole needs EVERY SINGLE DAY. Hope that didn't make your brain feel like this…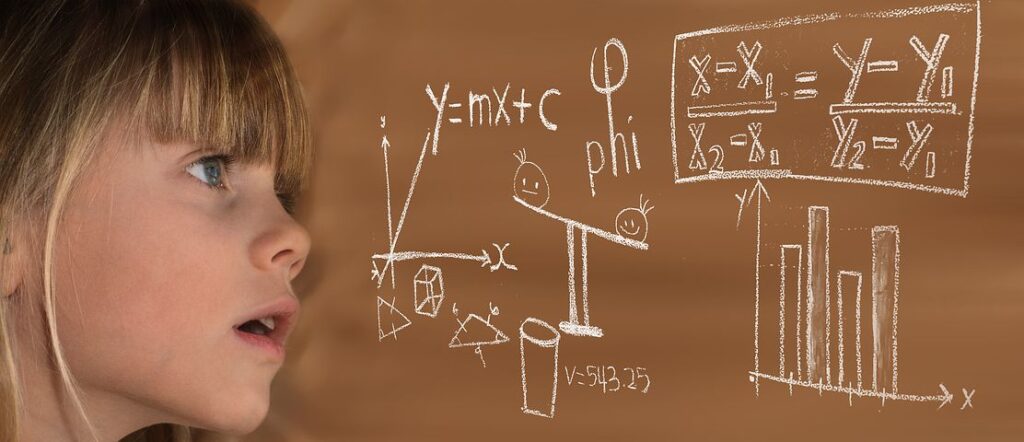 Seems like a no win right? You're asking how can I possibly get over 1100 nutrients in one day in the proper amounts necessary for maintenance, development, and repair?
Look at it like this, various foods we eat all contain multiple vitamins, and minerals, and some the aminos and some fatty acids. That was by the most high creators design. Now modern methods provides supplementation to fill in the gaps due to the modern food industry take over of our water, soil, and food ingredients.
So what do we do?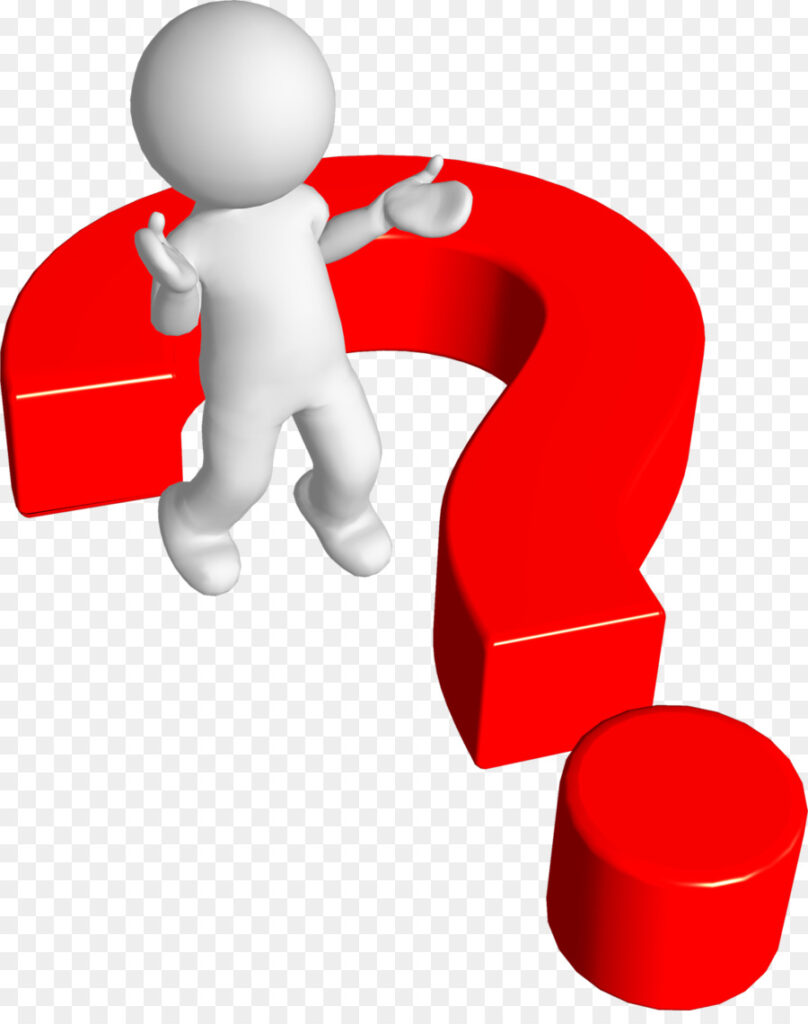 Having said that, you may not actually require 1100 everyday, why? Because you only need what you don't have or what you don't have in proper amounts. Once again, if you you're not deficient in vitamin C let's say, then tomorrow you may not need vitamin C, and if you happen to get Too much vitamin C, your body will simply waste it. So there are days when all nutrients are not depleted therefore everyday will not ACTUALLY require 1100 nutrients spread over, 11 systems by way of 4 categories.
We must Sleep, eat, and train/exercise in a certain balance to the best of our abilities to support the body with what it needs or may lack on any given day, and it must be consistent. For example the body produces some nutrients naturally by way of the chemical processes that occur with exercise, and dietary intake.
No matter how much exercise and rest we get, if our nutrition is not given focused attention on consuming the right foods, followed up by supplementation, the exercise won't matter, but in turn if only we focus on nutrition and don't implement exercise we also won't afford the body a level of conditioning that provides us with the offset it needs also for development along side the proper foods.
Our bodies need to be stretched (figuratively speaking) beyond normal limits. By doing so, our body develops stronger, more optimized functionality.
Think of it like this, you have a brand new, perfect vehicle from the factory, with zero miles and it's sitting in your garage. Your neighbor also has the exact same make, model, trim, year, and equipment on their brand new vehicle from the factory, with one exception, they have broken it in, and have 500 miles on the odometer.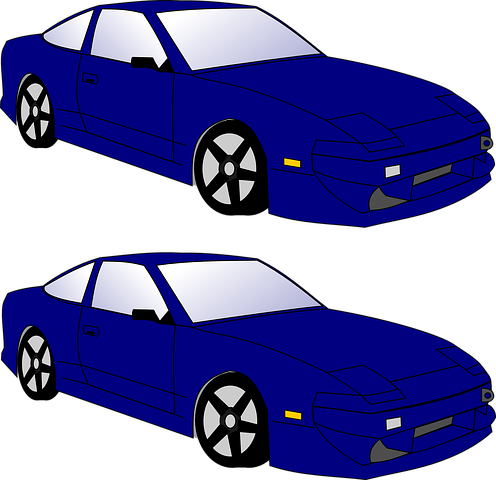 If you choose to race, they will probably win, because the vehicle has been conditioned and prepared for the race, they have been able to adjust to any tweaks without adding anything.
By simply taking your body (as a vehicle) through it's paces makes it much better with some miles on it, rather than just giving it the best gas, oil, break fluid, radiator fluid, and just letting it sit in the garage. You may be eating perfectly but your body must move and be active.
Some people are gear heads and like to tinker with engines and such, well only speaking for myself that's what I am (so to speak) that is, a gear head for my temple. I tinker with it daily and take it through its paces, then I supply or re-supply it with what it needs to perform again, the next day and the next, essentially I AM MY OWN HOBBY.
Don't view that as a narcissistic statement, I'm simply saying a hobby can be productive and my hobby has become my life's work, this work serves a purpose for anyone needing and wanting to know how to keep their body serving it's purpose in your life.
So always always always…
There are MANY FOODS that offer vitamin C, healthy fats, etc. There's a reason for that. Due to certain mutations in a cell, or deformities, some have developed allergies, and sicknesses, but the catch 22 is that it's due to lacking nutrients.
The other reason is because something foreign as been introduced into the body that is UNNATURAL, and HIGHLY TOXIC which becomes a corruption and may be passed on to offspring, which is what has been called hereditary diseases. But even that is inaccurate, because within our DNA we have the proper instructions we just have to trigger those instructions by addressing the nutrient deficiencies, or insufficiencies.
Every one of the TRILLIONS of cells in our body combined acts as a symphony, and operates in the most advanced orchestrated way far beyond the intellect of any man-kind.
What I mean is, the body is communicating, in an EXTREMELY HIGH level conversation, that we are trying to decipher and understand moment by moment.
It's (very accurately put) a biological machine, mankind can only attempt to mimic it, and condition us to believe it can be enhanced, or made better by electronic or non biological machinery. That's the falsity of the whole thing.
As we have attempted to understand spoken languages; with characters, symbols, letters, etc. We attempt to understand the language of our biological SUPER SYSTEM.
This language is not letters, and symbols, and characters, biologically it's more so meticulously, chemical processes.
Now remember, we are discussing in much detail, 11 systems of the body. I am building the bridge right now between your former ignorance (In the right context) and your current comprehension.
Chemical processes are occurring RIGHT NOW, as we speak in our bodies. We just haven't taken the time to understand that language and what's being communicated, or maybe the population has not been educated in the language that has been deciphered up to this point.
Sure, the language is complex, and I don't profess to know all the dialects of the overall body, but guess what, not ONE SINGLE person does, NOT ONE.
The physical body of ANY living organism, especially mankind, is THE MOST EXTREMELY ADVANCED machinery EVER created, transcending the term, state of the art.
Having years of school, practical application, and eventually certification, even being touted as an expert is to know the basics.
That should humble just about everyone in this industry. If it doesn't you should stay away from the person who claims to have all the answers related to health and the body.
I'm not saying that years of education, leading to knowledge, certifications, and application, and qualifications should be discounted, because there are MANY that can provide understanding to help the MAJORITY who aren't educated nor qualified when in the time of need.
However it is YOUR RESPONSIBILITY (or it should be) to have at least a base line understanding of how your body works. Remember it's YOUR BODY; you only get ONE. The moment it crashes for good, that's it.
I think most of us should be fortunate to have such a body that can truly take tons of punishment and still function to a certain degree. Unlike mechanical machinery if it gets to a certain level of dysfunction it's done, that's it no more, then an new version must be built. The body on the other hand, will continue on (even through some dysfunction ) for a time, maybe for a long time however your quality of life will not always be so pleasant, yet if you make the necessary changes, you can actually get back to a higher level and standard of health, unless (once again) you simply bombard it relentlessly with all the wrong things until it totally shuts down.
Being in the health industry is a specialized position.
The physical body is so complex that there are more than just mere doctors that must bring some level of comprehension surrounding it. In truth MOST doctors are put on a pedestal way too high. If you think the TITLE Doctor is synonymous with health, or that they are the only people you should consider when the word HEALTH is mentioned, then YOU HAVE MISSED IT.
What I mean is, Doctors deserve a level of credit for providing GOOD care, HOWEVER, the medical conglomerate has completely changed, AND NOT FOR THE BETTER.
Medical doctors have been upgraded to seem to hold all the cards and thereby have ALL the answers. VERY FALSE, I REPEAT VERY, VERY FALSE.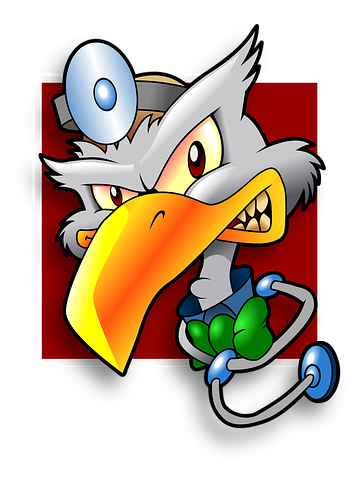 Each person who chooses this industry i.e., (HEALTH) chooses what health specialty (Sub-category) they want to undertake for the sake of supporting physical wellness (hopefully)
One person can't hold the whole deck. It's an impossibility.
To make this point more clear, I made up a tier system (for demonstration purposes) comprised of three categories to highlight the various areas of the entire HEALTH BUBBLE.
I'll call these various tiers of education, knowledge, skill and expertise "PRECURE" Tier which comes from
The first special team is:
PREVENTION
This group are those who take on a role to keep the body operating, AT LEAST minimally good, to AT BEST, optimal and excellent levels so they (the patient-person) doesn't see the next team. Without going into a breakdown of how each one supports the body, some of these on this team are physical trainers, nutritionist, dietitians, coaches, pediatricians, herbalist, naturopaths, biologist, botanist, chiropractors, virologist, immunologist, pathologist, massage therapist, dental hygienist or any relating field of education involving the physical body, that empowers the host of the body to maintain it's state of well being.
The second team is:
CURE
This should be the point of an ALL STOP. This is the middle or bridge of the industry. These specialist are here due to an occurrence of one or more symptoms, which lead to a crossover from PREVENTION to THIS speciality tier group.
This tier can ALSO be those from above, (due to the crossover of certain academics in the education) yet may ALSO INCLUDE those that specialize in diagnostics, nurses, phlebotomists, health counselors (mental and physical), MRI technologist, EKG technicians, nurses aid, and like above, MANY various others.
Once again, these and various other skilled practitioners must test, scan, and help identify (ideally) THE CAUSE. Thereby the patient-person can then be offered treatment to mitigate any further escalation; hopefully with a successful return back to the first group due to restoration. Ultimately these specialist should be a road block that would lead to the final group.
The third team:
REPAIR
In reality most will have some sort of breakdown in the tenure of their life due to bad habits or misleading health guidance along the way.
Certain people eventually end up in this group. This team as well, will consist of some of those from group one and two, but will also include certain Medical doctors, surgeons, the surgical assistant, neurologist, emergency medical technicians, paramedic, trauma tech & surgeons, oral surgeon, physical rehabilitation specialist, psychologist, prosthetist, medical appliance technicians, and many more.
Of course this is a different area of specialization when severe, or extreme bodily intervention is imperative or must be immediate; either to save a life, by way of repair, removal, replacement of a highly damaged or diseased area or areas of the body.
IN A PERFECT WORLD MANY OF US PROFESSIONALS WOULD HAVE A NETWORK AMONGST OURSELVES IN WHICH WE CONSISTENTLY COLLABORATE WITH CERTAIN OTHER SPECIALISTS TO SUPPORT THE RETURN TO, OR MAINTAIN OF GLOWING HEALTH.
But that's NOT how the system works. The system is NOW based on WHAT MAKES DOLLAR$, BUT MAKES NO $ENSE.

The tier group above is by not comprehensive by any means, but only an example of the myriad of specialties, knowledge, and skill sets it takes just to help maintain, regulate, or restore ONE BODY.
Think about that, one body could experience each one of those levels, yet NOT ONE nutritionist, technician, dietitian, nurse, paramedic, trauma or oral surgeon, assistant, doctor, etc, is qualified, certified, educated, experienced, nor knowledgeable enough to wear EVERY hat in the MANY health professions mentioned and unmentioned.
If you took the knowledge of all these health professions and more, then combined them (after weeding out any mis or disinformation) and you were left with factual, provable, replicatable, health data it would NOT take months, days, or even ten years just for the knowledge; it would take; even modern science methods (which is not even that credible) back to the beginning of the creation of the first man to actually comprehend it, let alone apply it. In other words, It would take more life time than ANY MAN has been afforded just to obtain the knowledge, let alone teach others, and even apply the intricacies of our bodies operations, and functions.
Only the creator could know the high level communication and functions of the whole body, because for any one man (or woman) to know it, yields far too much power and in that case we'd be having a discussion about biological monopoly.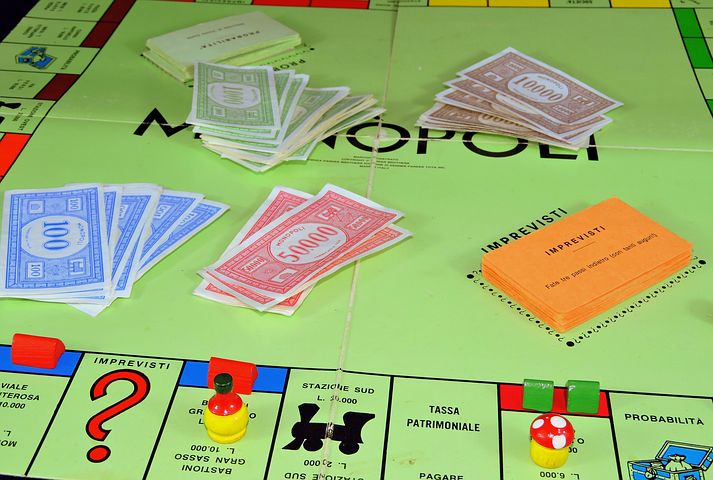 Man, going back MANY years began looking for short cuts, with a GOD complex, by way of splicing NON biological technology, with NATURAL biology. Trying to create something new.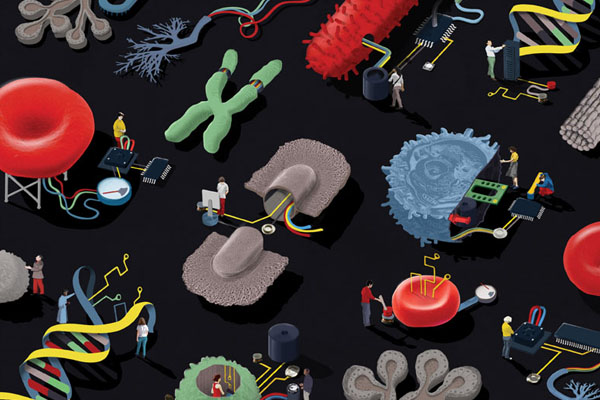 Doing so would give the appearance of enhancement, improvement, or someTHING that is on a higher level, and it's not. We can't duplicate the level of machinery the body is, we can only manipulate and make artificial or created tech seem so much better than our own. This comes by way of keeping the knowledge of how the body works and communicates (what we can decipher up to this point) away from you.
If you don't think all systems of your body are in communication with the others systems, then what do you think is happening when you get (what we call) sick?
When you cough, sneeze, purge, bleed, have an asthma attack, a cramp in your stomach, diarrhea, and the 100,000 other things that can occur.
Your systems are communicating chemically something is VERY WRONG, and once again without your help it goes on the defense, or communicates to you (LIKE AN ORANGE OR RED LIGHT ON A VEHICLE DASHBOARD) something is out of order and actually needs yours or a specialists, hands on attention.
Can a body be restored and brought back from the brink of maybe certain death, YES, however, if agents that are unnatural get introduced, the odds of recovery are GREATLY decreased.
Your systems can also communicate that all things are operating VERY WELL. In either case, it's communication, and we must know the language, because once we learn the language and dialects between systems we can PREVENT THE CURE.
PREVENTION is better than the CURE.
Each system speaks the same language (chemically) in other words (no pun intended) each system requires all the same categories as before mentioned, once again i.e., Vitamins – Minerals – Amino acids – Fatty acids. But each system has it's own dialect and has an accent, in others words it's requirements vary.
This is how it might sound "I'm the reproductive system and I require this and that today". The digestive system responds (with an accent) and says "this is what I have for you today" then the nervous system comes in (with an accent) and says "I can provide this because I have some of this or that" and like a high operating board of directors they all begin communicating about the needs, what's in supply, etc.

Everyday they come into an agreement, about the HAVE AND HAVE NOT'S AND THE NEEDS.
During sleep the same systems have a night crew that operate like they are on the opposite side of the earth (let's say) while day shift works its best during daylight hours, the night shift operates its best in the dark hours. Same group just operating at a lower or higher capacity, and each shift works optimally during it's day or night schedule, performing different functions.
What I mean is, the body is functioning always, however at night a total different crew of that system becomes more active to perform its functions while the others are not that much involved, and vice versa.
So how do we comprehend this HIGH level language?
Somewhat like archeology, we go back to symbols on the cave walls, in this case I mean, nutrition at the cellular level in it's original language, ie., DNA
These symbols are the hieroglyphs we call vitamins, minerals, amino acids, and fatty acids. With these cave symbols we learn to decipher the language on what they are, where they go, what they do.
You do realize that before they had these names they were not called anything, we man began to learn the body and true scientific study had to be done in the infancy of comprehending the body. With these studies we had to give them names, these are the names we know of today.
We're simply going back in time to learn what has been studied, tested, and documented. Much of this grass roots research was suppressed, which is why we are easily bamboozled to this day. But it wasn't lost.
There is a natural hierarchal order in health.
Allow me to share this slogan that came to my head years back and it made total sense and the more I analyzed it, I found it to NOT ONLY be valid, but true.
"Whatever you think,
your mouth will say, what ever you say
your body has NO CHOICE except to follow".®️
In short:
Think it
Speak it
Do it
THE BREAKDOWN:
Brain and head are synonymous, head simply means leader. With your head, the rest of your body is lead. BARRING DEATH they can not be separated. if so, That would be like saying take away the brain, and sit it on a table and the body will function normally with an empty head, or the brain doesn't need to be in your head it can do everything by itself. Hahah! It makes no sense.
Whoa, now there's a thought, you're about to get elevated!
Literally speaking without the brain, the head by itself doesn't MAKE sense, nor scents.
Wait, what?! That's right your brain houses your conscious self, and without it there is no sense as in (detection) OR sense as in (comprehension) OR scents as in (of smell).
You can't process, nor comprehend ANTHING so literally speaking if separate the brain from the head there is (again) literally no sense, nor scents, that can be made.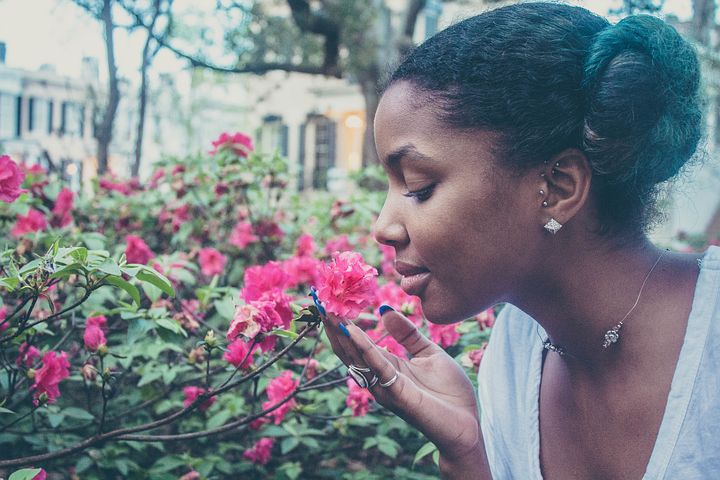 Both sit HIGH at the TOP of our body.
Whatever you think..

.
LET'S FAST FORWARD TO A FULLY DEVELOPED BODY FOR A MOMENT.
Now that we are a mature body, here's a question…
Q: What's the strongest MUSCLE in the physical body?
Many know this, many don't.
A. The TONGUE.
That's right that little member inside your mouth, is the strongest muscle in the entire body.
The MOUTH is just a little lower and next in line. Because when we THINK something, we tend to SAY what we're thinking. Your TONGUE forms the words you think about, What comes out of the mouth, propels the body to take action.
2. The mouth will say…
So first you THINK , "I want to go the gym, or on a hike", and just as lightning fast as you're thinking it, you're SPEAKING it, before you know it your body has also began to prepare for the rigors of what's coming because it was first your WILL to do so, because the body doesn't think on it's own, it only operates on it's own. You're body has programming. You don't have to tell it to breathe, repair, grow, digest food, make the blood flow, or attack a pathogen, but if you SAY " I'm old, I'm tired, I can't do it, or even I can do it" the body has no power except to follow the instructed language of the words spoken. Your body is in subjection to what you say, it's a little lower than the tongue. Therefore what we think on, we tend to speak on eventually, even if it's to ourselves. We sometimes call it (THINKING OUT LOUD).
Due to the natural order of this hierarchy…
3. Whatever you say the body has no choice but to follow.
So yes your spirit, mind, and body are connected when it comes to health.
Inseparable and also interdependent.
One should never think of them separately. However if you're not reaching a particular goal in your health life, then you have certainly separated one of these three from the other or maybe two from the three.
These are the basic functions (even though it's not basic) within the body of mankind.
Health is not about just exercise, or nutrition, it's about things that make up our health environment as a whole. It's about the positives that we speak, the belief in our abilities, the growth and appreciation of the process, in that which it takes to develop into a stronger character.
No one woke up one day and was suddenly a great speaker, teacher, cellular biologist, mother, father and certainly not an instant athlete. It took trial, errors, highs and lows. The body is precisely the same.
So the tongue is a strong muscle right? But that same muscle is also comprised of sensors that afford the body one of it's senses and that's taste. So while the tongue may be of the muscular system, it also of the digestive system, because digestion begins in the mouth when food hits the tongue, why? Because chemical communication has occurred and therefore the tongue is also apart of the nervous system, because a signal had to be sent to the brain from the taste buds, those electrical signals are of that nervous system.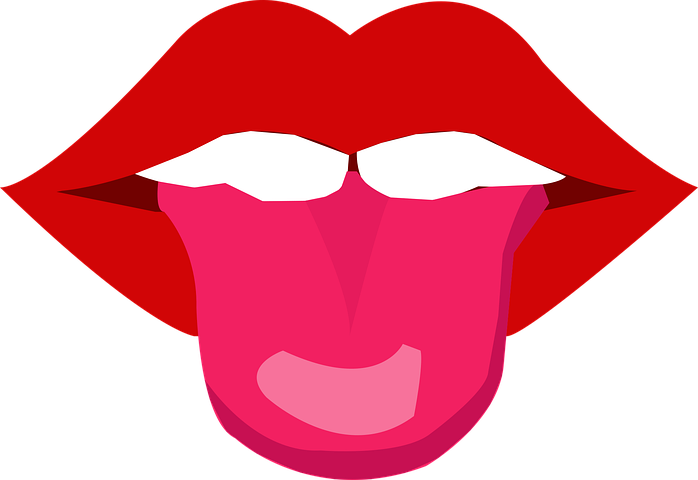 So one tongue three systems, how about that? How many of us have under rated, or undervalued, or maybe even just taken for granted this one body PART by itself. Think of the MANY PARTS of the body we neglect and take for granted that we don't even see with out eyes daily, all of which are doing there part just for you (all of us) to sense and experience our environment so that we may live well.
That's a small example why one system can NOT BE separated from the other. But also how multiple systems communicate (not verbally) but chemically amongst each other.
It's no coincidence the feeding of these systems must all begin with what enters the mouth. We talk by way of the tongue, we taste, and digest with the same tongue, we get nutrients beginning from here.
The solids are broken down, into there emulsified states so it's digestible, it's then distributed all through out the body into the areas that needs the nutrients from that food.
We are forming new cells all day, and we are shedding many cells all day, it's constant until we die.
This is why we must feed the over all body properly, we need the digested food to supply the current and new forming cells with nutrients.
Now I don't expect anyone to know the language and dialects of all spoken languages on the earth, so of course we don't expect to know the full scale of the dialects of all systems.
But we can comprehend the language even if we don't speak the language.
We know what the body requires, even though we may not know what each system is saying to the other (in it's dialect) we still know what it needs, we know that language.
"Genetically speaking" now that "the writing is on the wall" which says Vitamins, Minerals, Amino acids, and Fatty acids; simply give the body what it needs as much as possible daily; including exercise, along with plenty of rest and just move out of the way.
I hope this has edified you a bit, in preparation on some new articles soon to be HOT of the press.
If you have any direct questions or comments, feel free to email me direct at contact@exerciseassociation.com
Sleep well, eat well, train well
Yours in good health